Find more resources in your city!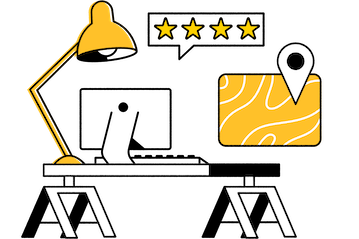 Start Exploring
Should your business be here?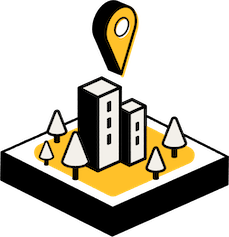 Add your business
What are the average numbers you should know as you search for memory care in Bismarck?
According to recent studies, the average cost of memory care in the United States is over $5,500 per month. While this might seem like a considerable financial burden, you might want to consider the non-economic cost of not providing your senior with memory care solutions. Seniors may get lost or become aggressive with other family members. Lack of proper care can even result in the loss of valuable assets for the family, as seniors with dementia may destroy their residences in fires and other accidents.
You also need to consider that the average, per-month cost of memory care in Bismarck is significantly lower than the national average — at approximately $4,200 per month. In addition, you should consider the possibility of funding assistance from Medicare, the VA, local church groups, nonprofits, and other organizations. When you take these factors into account, the real cost of memory care may be much more affordable than you realize.
What should seniors in Bismarck know about the relationship between age and Alzheimer's?
According to the most recent data, Alzheimer's is most prevalent among seniors over the age of 85. That being said, memory issues can start to manifest around the age of 65 — or even earlier in many cases. This means that your best bet is to get your senior into a memory care facility in Bismarck as soon as possible.
The longer you wait, the more difficult it might be to provide them with adequate treatment. Act sooner rather than later, and Bismarck memory care may be able to slow the onset of dementia and Alzheimer's, giving your older loved one precious years of cognitive ability. During this period, your senior can tie loose ends with family members, spend time with grandchildren, and move forward with a sense of dignity and comfort.
How do I find the best memory care facilities in Bismarck?
To determine the best possible options for Bismarck memory care, start by considering how your senior's symptoms are manifesting. Do they become confused and anxious? If so, a facility with lighter security and a focus on social activities might be the best choice. Do they become aggressive with other people? If this is the case, you might want to opt for a facility with better security and reliable methods that stop patients from being harmed. Does your senior tend to "wander," only to turn up in nearby towns like Minot and Dickinson? If so, you should search for facilities with closely monitored perimeters, auto-locking doors, and similar features. To learn more about modern memory care in the United States, check out this comprehensive guide to choosing a memory care facility.
Memory care for seniors in Bismarck
When the time comes to match your senior with quality memory care options, there's no time to waste. Tour these facilities for yourself, and you'll see that your senior has the chance to live in comfort and dignity while they deal with this common medical issue. New, innovative treatment options are just a stone's throw away in Bismarck, so check out Seasons today and browse our listings to find the best local facilities.