Find more resources in your city!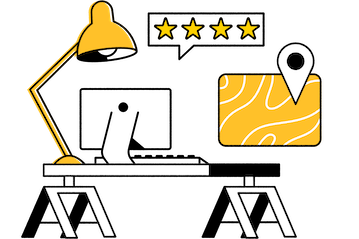 Start Exploring
Should your business be here?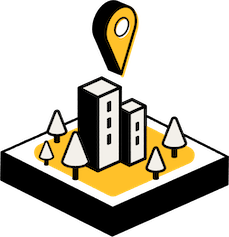 Add your business
How do I find the best memory care facilities in Birmingham?
Once you've reviewed our listings and chosen a few potential Anniston memory care facilities, give them a call and make some visits. Don't settle for seeing only the "public" areas of the facilities. View some of the patient rooms and set up your visit at a time when you can view some of the activities that go on for the residents.
Whether you're visiting a standalone memory care facility or a memory care unit within a larger nursing home or assisted living facility, there are certain bits of information you should find out. First, inquire as to the qualifications and training of all staff and volunteers who may be working with your loved one. Make sure they have specialized training to deal with memory care issues. Make sure all exits are secure and that there will be 24-hour supervision provided. Also ask about how difficult behaviors, which are common with Alzheimer's disease, are handled.
Facts and trends in Birmingham memory care
What are the average numbers you should know as you search for memory care in Birmingham?
Another thing to ask about is cost. Each memory care facility in Tuscaloosa will charge a basic monthly fee. Find out the level of care that is provided for this fee. The following chart from Caring.com indicates the average monthly cost of memory care facilities in the United States as a whole, Alabama as a whole, and the Birmingham area.
undefined
There may be other charges involved with Upstate memory care, such as an initial deposit or extra charges or additional expenses that are not covered by the monthly fee. Make sure the facility will work with whatever long-term insurance policy your loved one may have and see if Medicare or Medicaid may cover part of the charges.
What kind of assistance do seniors in Birmingham need help with most often?
The types of care provided to people with Alzheimer's or other forms of dementia are wide-ranging and sometimes all-encompassing. The following table, from a 2021 report from the Alzheimer's Association, indicates the percentage of Birmingham memory care caregivers who provide certain personal assistance tasks for patients with Alzheimer's or other forms of dementia.
While caregivers of other elderly patients may provide the same types of assistance, they do not generally do so at the same level as a professional caregiver can. Once your loved one has moved to a Tuscaloosa memory care facility, the staff provide personal assistance and your role can evolve into providing more emotional support and advocating for the patient.
What services are provided by quality memory care facilities in Birmingham?
A quality memory care facility in Upstate should provide 24-hour care and supervision, first and foremost. People with Alzheimer's or other forms of dementia do not always sleep well and may be up and confused at any time of the day or night. Caregivers also provide three nutritious meals daily as well as medication management. You can expect the staff to also take care of your loved one's personal care needs including incontinence care and toileting needs as necessary. The facility should provide housekeeping and laundry services. Most importantly, the specialized staff should provide a variety of memory-enhancing activities on a daily basis.
Memory care for seniors in Birmingham
Seasons is here for you when the time comes to move your loved one into a facility that provides 24-hour memory care in Anniston. We understand this can be hard on your loved one and on you. Take the time to browse our reviews of memory care in Birmingham now to get started on this journey.