Find more resources in your city!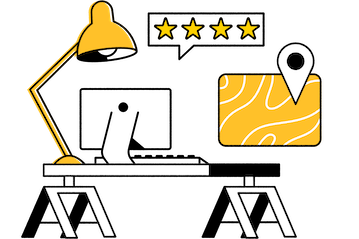 Start Exploring
Should your business be here?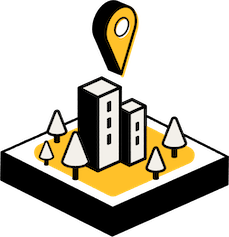 Add your business
What are the average numbers you should know as you search for memory care in Augusta?
Cost is, of course, a key factor for families considering the options for quality Augusta memory care. The statistics provided below, based on the annual Cost of Care Survey carried out by Genworth, compare the average monthly cost of care in Augusta with that at the national and state levels:
The cost of memory care is often steep because facilities provide specialized care and services to meet those unique needs that are particular to older adults with Alzheimer's or other types of dementia. It is important to factor in the level of care provided at such facilities when evaluating costs.
What kind of assistance do seniors in Augusta need help with most often?
As diseases like Alzheimer's and other types of dementia progress, affected seniors start increasingly having difficulty caring for themselves. At some point, they need assistance with everything from personal care and hygiene to feeding themselves and getting dressed, as can be seen from the data provided by the Alzheimer's Association below:
When your senior starts needing assistance with basic daily tasks because they are no longer able to care for themselves, it might be time to consider a memory care facility in Augusta or Aiken. A good facility can not only take care of all these needs, but it can also provide the round-the-clock supervision and security measures that are essential to keep your elderly loved one safe.
How do I find the best memory care facilities in Augusta?
Memory care facilities are specifically designed to accommodate the needs of seniors with memory loss and cognitive decline. They are staffed by professionals who are trained and equipped to anticipate and respond to your senior's unique needs, ensure their safety, and maintain their health. Once you have selected a few service providers, take the time to visit them in person. This will give you the opportunity to tour the facility and check out the rooms, communal spaces, grounds, and more. Pay attention to how staff interact with residents and how well they know those who are in their care. A quality facility will offer varied and nutritious meals, a wide range of physical and social activities, as well as therapeutic and memory enhancement programs that can help manage symptoms and even slow the progression of the disease. It's always a good idea to prepare some questions ahead of time so that you get the most out of your visits. For example, you might want to ask about the qualifications of caregivers, how care plans are developed and managed, as well as what security measures are in place to ensure that residents don't fall into harm's way if they wander off. For more information, check out our comprehensive guide to choosing a memory care facility.
Memory care for seniors in Augusta
As difficult as it can be to hand your senior loved one's care over to someone else, it is one of the best things you could do for them. Relying on Augusta memory care ensures that your senior gets the highest standard of care possible from professionals who are trained to handle the needs and circumstances particular to those with memory loss. Let Seasons be your trusted guide as you search for the best memory care facility for your senior.