Find more resources in your city!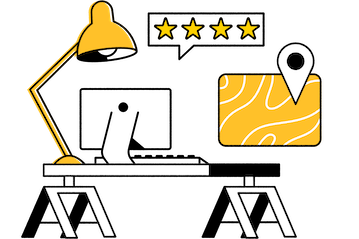 Start Exploring
Should your business be here?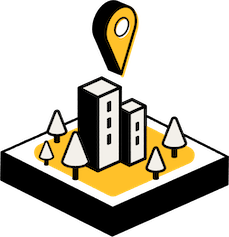 Add your business
What are the average numbers you should know as you search for memory care in Anchorage?
As you search for Anchorage memory care facilities for your aging loved one, it's good to find out as much about them as possible. This can help you locate one that aligns with your senior's needs. A great way to begin your search is by checking out their rates. The following Genworth data provides insight into the monthly cost of memory care in Anchorage:
It's good to keep in mind that the costs listed are averages. In order to find out the specific cost of care at any Anchorage facility, it is important to reach out to each one individually. When contacting facilities, you can ask about their basic rates and how often they change. Also, find out whether they require a deposit and also if they work with long-term care insurance policies. Don't hesitate to ask about additional charges your senior might have to pay that have not been mentioned.
Who are the caregivers for people with Alzheimer's in Anchorage?
Millions of people serve as caregivers for older adults who have an age-associated memory impairment. The ages of these caregivers and their relationships with the seniors for whom they're providing care can vary. Here is a look at the demographics for caregivers who assist older loved ones with Alzheimer's or other forms of dementia:
Caregivers who are themselves over age 65
Caregivers providing assistance to a parent or in-law with Alzheimer's or other form of dementia
Caregivers supporting a spouse with Alzheimer's or other form of dementia
A large percentage of caregivers for seniors with dementia have a close relationship with them, which means they are very likely unpaid and volunteering their services from a place of love. While serving as a caregiver is honorable, it can be very overwhelming for non-professionals. Having an elderly loved one get assistance from an Anchorage memory care facility can provide untrained caregivers some respite while ensuring seniors get the professional care they need.
How do I find the best memory care facilities in Anchorage?
Whether you have noticed that your older loved one is exhibiting signs of dementia like frequently getting lost or confused, or you have received an official diagnosis from their physician, the sooner you find a memory care facility, the more help your senior can receive. Since your senior would be residing in the 24-hour facility, it's important to visit several in person to feel them out. You can meet staff members, walk the halls, check out the rooms, and determine which facilities might be a good fit for your senior.
During your visits, it's important to ask questions about their history, qualifications, and training. You'll also want to find out how many staff members are available for residents per shift and ask about their protocols for handling emergencies or difficult behaviors that dementia patients can sometimes exhibit. To learn more about this topic, don't hesitate to consult our comprehensive guide to choosing a memory care facility.
Memory care for seniors in Anchorage
Agreeing to have your senior loved one reside in a memory care facility can be an extremely difficult choice to make. You want to ensure that your senior is in a secure environment among professionals who are caring and well-trained. We are here to help you locate great memory care in Anchorage. Explore our Anchorage senior memory care reviews to begin your search today.