Find more resources in your city!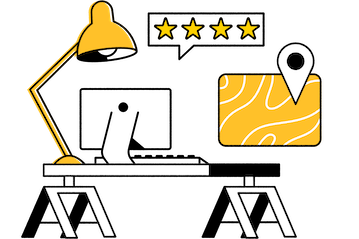 Start Exploring
Should your business be here?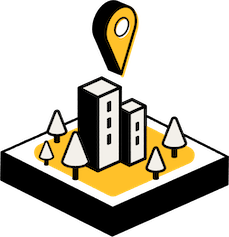 Add your business
How do I find the best memory care facilities in Albuquerque?
When searching for specialized memory care in Albuquerque-Santa Fe, first review our listings and choose a few possibilities. Then visit the facility. Make sure to see more than just the front areas. View some of the patient rooms, observe the activities happening on the unit, and speak with the caregivers. Ask for references and speak to some of the families of current or recent residents of the facility. They will likely provide honest feedback as to the pros and cons of the facility you are considering for your loved one.
Inquire into the qualifications of any staff that would take care of your loved one. Find out the ratio of caregivers to residents and make sure your loved one will be observed 24 hours a day. Ask how the staff handles the difficult behaviors that come with Alzheimer's disease and dementia. The more you learn about the Santa Fe memory care facility, the more comfortable you will be with having your loved one live there.
Facts and trends in Albuquerque memory care
What are the average numbers you should know as you search for memory care in Albuquerque?
Another factor to think about when considering Albuquerque memory care is cost. Consider the basic monthly fee along with the level of care provided and any additional costs. The chart below from Caring.com indicates the average monthly cost of memory care in the United States, in New Mexico, and specifically in the Albuquerque area.
In addition to the monthly fee, you should learn how often that fee is subject to change, if there is a required deposit amount, and if the facility works with long-term care insurance policies. Also, inquire into any charges or expenses that are not covered by the monthly fee but that you might want for your loved one.
What should seniors in Albuquerque know about the relationship between age and Alzheimer's?
While early-onset Alzheimer's can affect adults as early as their 40s and 50s, most people don't start to suffer from the disease until they are in their senior years. The following chart based on research by the Alzheimer's Association reflects the percentage of people with Alzheimer's by age in 2021:
Age is one of the three major risk factors for the development of Alzheimer's disease. Another risk factor is genetics. Certain genes have been found that indicate a person is likely to develop late-onset Alzheimer's. The final risk factor is family history – a person is more likely to get Alzheimer's disease if the condition is prevalent in their family history.
What services are provided by quality memory care facilities in Albuquerque?
Memory care is a type of senior living that includes more intensive services for people who have cognitive impairments. Many skilled nursing homes and assisted living facilities have specialized memory care units. A good memory care facility in Albuquerque will include opportunities for socialization, exercise, intellectual and sensory stimulation, and specific memory care activities. When you're considering a memory care facility in Santa Fe for your loved one, make sure that there is 24-hour supervision, that all exits are carefully monitored or, preferably, have alarms, and that specialized staff offer structured, hands-on care including daily life tasks as needed. Services should include a private room, three daily meals, medication management, cognitive and physical therapies, social activities, and housekeeping and laundry services.
Memory care for seniors in Albuquerque
Making the move to 24-hour memory care in Albuquerque for your loved one is never easy. Seasons understands how difficult it can be for both you and your loved one. Allow us to assist you as you begin this transition by browsing our Santa Fe-Albuquerque memory care facility reviews today.