Find more resources in your city!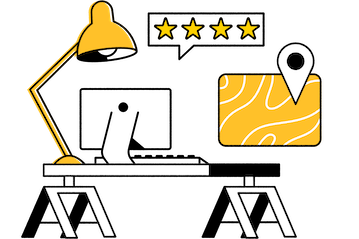 Start Exploring
Should your business be here?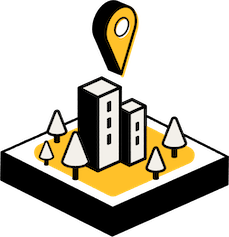 Add your business
What are the average numbers you should know as you search for memory care in Albany?
The good news is that the cost of memory care in Albany is lower than the national average. In fact, the average cost is lower than the national average by over one thousand dollars per month. Of course, your exact costs might depend on a number of factors, including the specific memory care facility in Albany you choose.
All caregivers must consider their budgets when choosing care options, and the cost of memory care can be alarming to some. But before you make any hasty decisions, you should consider any potential funding assistance you might have access to. Two notable examples include Medicare and the VA (Veterans Association).
How many people aged 65+, including those in Albany, have Alzheimer's dementia?
According to a recent study, Alzheimer's and dementia are most prevalent among seniors between the ages of 75 to 84, although a significant number of people start experiencing these issues as early as 65. Dementia and memory issues can also appear much earlier, and "early-onset dementia" can even manifest before we hit retirement age.
This means that acting sooner rather than later is always a good plan. If you match your senior with Albany memory care before major symptoms appear, they may enjoy a better quality of life for a longer period of time. If you wait too long, you may experience fewer positive outcomes — even if you take advantage of the latest medical innovations.
How do I find the best memory care facilities in Albany?
If you're searching for the best memory care facilities in Albany, start by considering your senior's unique characteristics. Some of the most promising dementia treatments include music therapy, art therapy, and language therapy. According to a recent study, bilingualism can delay the onset of dementia by up to five years. If your senior enjoys music, choosing a facility that carries out music therapy might be a solid choice. If your senior is bilingual, you might want to choose facilities with staff members that speak both English and Spanish, for example.
You should also consider the distance from the memory care facility to your home. Nearby municipalities like Troy and Schenectady might be viable, but anything further might make visiting your senior difficult. Don't hesitate to check out what other people are saying about a particular memory care facility. Some have very good reputations, while others might struggle with various issues. Sometimes, the only way to determine the truth is to read reviews left behind by real caregivers on trusted sites like Seasons. Check out this comprehensive guide to choosing a memory care facility for more in-depth information.
Memory care for seniors in Albany
Moving your senior into a memory care facility is never easy, but sometimes there really is no other option. At the very least, you can ensure that your older loved one is moving into a facility with an excellent reputation and plenty of innovative features. One of the best ways to assess memory care facilities in your area is to browse our listings on Seasons, so get started today and make sure your senior receives high-quality Albany memory care.