Find more resources in your city!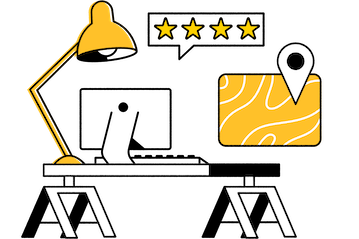 Start Exploring
Should your business be here?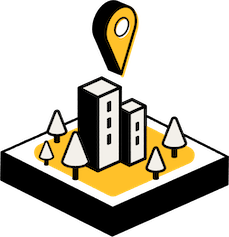 Add your business
What are the average numbers you should know as you search for memory care in Abilene ?
As you research the cost of memory care, be sure to consider not only the basic monthly fee charged, but also the level of care provided and any additional costs that may come up. The following information from Caring.com shows the average monthly cost of memory care in the United States as a whole, in Texas, and specifically in the Abilene area.
Other questions related to cost that you need to ask potential memory care providers include how often the basic monthly rate changes, if there is a required deposit and how much it is, and if the Sweetwater or Abilene memory care facility works with long-term care insurance policies. Finally, ask if there are any charges or expenses that have not been discussed that are not covered by the basic monthly fee. It's essential to have all this information to make an informed decision about how much memory care will cost you and your older loved one.
What should seniors in Abilene know about the relationship between age and Alzheimer's?
While early-onset Alzheimer's disease can affect people in their 40s and 50s, the vast majority of people who develop Alzheimer's disease are aged 65 or over. The information below indicates the prevalence of Alzheimer's by age group from the age 65 and over. As you can see, the older an individual gets, the more likely they are to suffer from Alzheimer's dementia.
Many people choose to care for their relatives at home when they first start to become forgetful or shortly after a diagnosis of Alzheimer's or another form of dementia. It's understandable that you would want to care for an aging loved one yourself, but usually, the disease progresses to a point where that's just not possible. That's when it's time to look for memory care solutions in Abilene or Sweetwater.
How do I find the best memory care facilities in Abilene ?
First, choose a few options from the listings and visit them. Take a tour of each Sweetwater or Abilene memory care facility. Observe the unit's activity and ask the caregivers whatever questions you may have. Evaluate the cleanliness and overall feeling the unit gives you.
Find out what qualifications and training your senior's potential caregivers have. Find out how many caregivers work each shift and what the staff-to-patient ratio is. Then ask how they handle difficult behaviors, which are common in patients with Alzheimer's or other forms of dementia. For more ideas on what to look for in a memory care facility, check out our comprehensive guide to choosing a memory care facility.
Memory care for seniors in Abilene
It's not an easy decision to move your older loved one to 24-hour memory care in Abilene or Sweetwater. It can bring up feelings of guilt or sadness. But knowing your senior is in the best hands possible can help alleviate negative feelings and help both you and your aging loved one to see it as a positive move. Look through our memory care listings to get started on your search.