Find more resources in your city!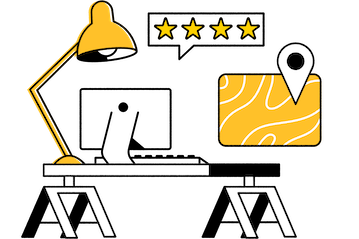 Start Exploring
Should your business be here?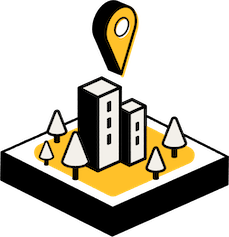 Add your business
How much should seniors save for retirement in Lubbock?
Many people are clueless about the true amount they need saved up for retirement. That amount depends on the age of retirement and life expectancy, which both determine the number of years you'll be living off your savings. You'll also need to know your yearly living expenses. Here's how much people really need to have in savings to live comfortably, both in the USA as a whole and in Texas in particular, according to research:
| | Savings required to live comfortably | Average retirement age | Average life expectancy | Average yearly expenses |
| --- | --- | --- | --- | --- |
| USA | $944,280 | 64 | 78.2 | $54,700 |
| Texas | $765,223 | 65 | 78.5 | $47,236 |
There are other factors that you must take into account, such as chronic medical conditions that might increase healthcare expenses. If your aging loved one is eligible for a sizable pension each month, they might need less saved up. A Lubbock financial advisor for seniors can help you come up with an individualized plan that takes all relevant factors into account.
How many Lubbock seniors might rely on pensions?
Many seniors think they will be able to rely on their Social Security checks and pension benefits in retirement, eliminating the need to have savings. However, when you take a closer look at the data, you'll realize that's not a viable plan for many seniors. Here's some shocking data about pensions that you must know about:
Median pension plan payouts
Fewer than 31% of retirees have a defined pension plan
The median annual pension benefit for a private plan is $9,262
The median annual pension benefit for a federal government plan is $22,172
The median annual pension benefit for a railroad worker plan is $24,592
Your elderly loved one might be among the lucky few that have a sizable pension, but even then, you have to make sure their pension fully covers their costs of living and leaves room for emergency expenses and surprise medical bills. If their pension is not enough, a savings plan is critical.
What to look for when selecting a senior financial advisor in Lubbock
When searching for a Lubbock financial advisor for seniors, be thorough and make sure you are working with a qualified advisor who has the proper credentials. Read reviews online, check their website, and ask for references to ensure they offer valuable advice that actually helps their clients. Make sure the advisor offers consultations according to your preferences, whether you want to meet online via video chat or in person. You should also check their pricing and see if they offer a monthly subscription for long-term guidance and advice. Ensure the advisor can help with your senior's specific goals, whether that's investing in stocks or coming up with a budget to make the most out of their monthly pension. Finally, make sure you enjoy working with the advisor.
Our comprehensive guide to choosing a senior financial advisor will give you a better idea of what to look for in an advisor.
Financial advisors for seniors in Lubbock
Working with a senior financial advisor will help your aging loved one achieve a feeling of financial stability. It will reduce financial anxiety for both them and you. You'll enjoy peace of mind, knowing they have a solid financial plan going forward. Let Seasons help you in your search for a senior financial advisor in Lubbock.