Find more resources in your city!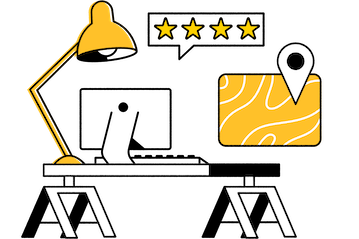 Start Exploring
Should your business be here?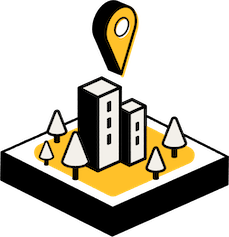 Add your business
What to look for when selecting a senior financial advisor in Louisville
Finding a senior financial advisor in Jefferson County is simple if you don't care about quality, but finding a great one requires some work. First, we recommend considering what your loved one needs and adapting your search accordingly. For instance, a senior who is still in the workforce has very different needs than one who is preparing for long-term hospice care.
Next, look for somebody easy to talk to. You want your loved one to feel comfortable asking any questions they have or requesting an explanation of what's going on in layman's terms, and those things won't happen unless you choose a great communicator.
Finally, try to find a Louisville financial advisor for seniors who can accommodate your loved one's scheduling needs. That might mean asking them to go to your loved one's home for a face-to-face meeting or virtual meetings on Zoom or another platform. The choice should always be your loved one's.
Facts and figures about senior financial advisors in Louisville
How much should seniors save for retirement in Louisville?
Another challenge associated with saving for retirement is that it's impossible to know how much you'll need. We can't give you an answer for that, but we can tell you the average savings required to live comfortably in Kentucky and the nation as a whole. Check out the following statistics from WorldPopulationReview.com:
| | Savings Required to Live Comfortably | Average Retirement Age | Average Life Expectancy | Average Yearly Expenses |
| --- | --- | --- | --- | --- |
| USA | 947819.32 | 64 | 78.2 | 54708.22 |
| Kentucky | 738492 | 62 | 75.1 | 47339 |
Kentucky is more than $200,000 below the national average, giving seniors more breathing room than they might get elsewhere. That said, it's still a substantial sum of money. A senior financial advisor in Jefferson County can help your loved one create a financial plan that they can feel good about.
What should seniors in Louisville expect from Social Security?
Many Americans expect to live on Social Security when they retire, but the program isn't intended as a senior's sole source of income during retirement. The statistics below from SeniorLiving.org illustrate how many seniors receive Social Security as well as how much money they get every year, as of 2019:
33.5 Million People Received Social Security Benefits in 2009
45.1 Million People Received Social Security Benefits in 2019
The Average Yearly Social Security Benefit is About $18,036 Per Year
Asking a twenty-something to live on $18,000 a year would be impossible, and they wouldn't have the medical costs and other miscellaneous expenses that seniors do. A senior financial advisor in Louisville can help your loved one create a plan that includes Social Security but doesn't depend on it for everything.
Why it's important to work with a trustworthy financial advisor in Louisville
Hearing that your loved one has been ripped off by a scammer is heartbreaking but unfortunately quite common. Seniors tend to be relatively trusting, giving scam artists plenty of room to do whatever they like. Louisville financial advisors for seniors can provide a much-needed barrier between these people and your loved one's assets, but only if you pick the right individual. Verify any credentials that they claim to have, and do your due diligence using unbiased sources of information such as Seasons to avoid hiring a scam artist. The last thing you want is for a selfish individual to control your loved one's money.
Financial advisors for seniors in Louisville
We realize that you don't want to talk about finances with your loved one and they may not want to discuss it with you. Finding a senior financial advisor in Louisville is still worth the effort though because it ensures that your loved one will be prepared for whatever lies ahead.