Find more resources in your city!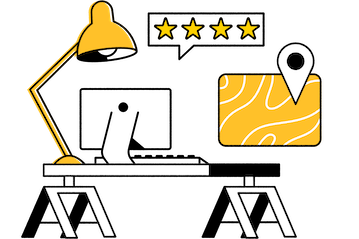 Start Exploring
Should your business be here?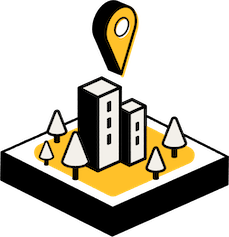 Add your business
What to look for when selecting a senior financial advisor in Los Angeles
Financial advisors come in many shapes and sizes, and it's important to ensure that you find a great fit for your loved one. The first step is generally verifying that a given senior financial advisor in LA has the expertise your loved one needs. For example, you should prioritize different skills if your loved one is still contributing to a 401K than you would if they retired a decade ago. You should also make sure that any promising candidate is a people person who can explain complex financial terminology to your loved one in a way that they can understand. Any questions your loved one has should be answered promptly as well.
Finally, ensure that your loved one's Los Angeles financial advisor for seniors can meet them on their terms. Put another way, communication should come via face-to-face meetings, over the phone, online, and anything else your loved one is interested in doing.
Facts and figures about senior financial advisors in Los Angeles
How much should seniors save for retirement in Los Angeles?
Setting a concrete retirement goal can be difficult when you don't know how long your loved one will be retired or what their expectations are for their golden years, but you can get an idea of what to expect by looking at aggregate data. We used information compiled by WorldPopulationReview.com to fill out the table below:
| | Savings Required to Live Comfortably | Average Retirement Age | Average Life Expectancy | Average Yearly Expenses |
| --- | --- | --- | --- | --- |
| USA | 947819.32 | 64 | 78.2 | 54708.22 |
| California | 1456286 | 64 | 81 | 71809 |
California is extremely expensive, but you probably knew that already. Nearly $1.5 million is a lofty goal that can seem out of reach to all but the mega-rich. Regardless, an LA financial advisor for seniors can help your loved one set up a retirement account that will suit their needs both today and tomorrow.
How much might seniors in Los Angeles have saved for retirement?
Most Americans understand the importance of saving for retirement, but other priorities can force us to put retirement on the back burner. Sadly, this often means that we haven't saved as much as we should. The following statistics from CNBC provide an overview of how much money seniors in two age brackets have managed to save:
These statistics suggest that only one in 10 American seniors have enough money saved to retire in California while a good portion has less than $50,000 in their accounts. Los Angeles financial advisors for seniors can help your loved one avoid adding to this statistic, providing both of you with peace of mind.
Why it's important to work with a trustworthy financial advisor in Los Angeles
Scammers tend to prey on the most vulnerable people they can find, and seniors are often ripe for the picking. A senior financial advisor in Los Angeles can shield your loved one's assets from these nefarious individuals, unless they are the ones doing the scamming. We recommend thoroughly reviewing every candidate's credentials before turning your loved one's finances over to them. It's also a good idea to double-check the authenticity of any certifications, degrees, or credentials that a finance pro claims to have. You can read online reviews as well, but remember that some people are not above buying favorable write-ups.
Financial advisors for seniors in Los Angeles
You can help your loved one prepare for their future even if you don't understand finance. Simply use our resources to find them a great Los Angeles financial advisor for seniors and rest easy knowing that your loved one has the support they need to age in place with dignity.