Find more resources in your city!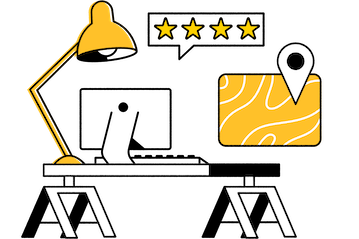 Start Exploring
Should your business be here?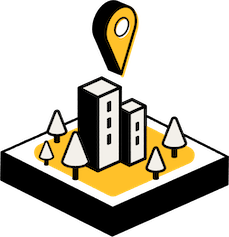 Add your business
What should caregivers in Youngstown know about the rate of elder abuse in the state?
If you're worried about your loved one's vulnerability to elder abuse, your concerns are merited. According to the CDC, about 10% of seniors aged 60 and older who live at home have experienced at least one form of abuse. The following information from Comparitech looks at reports of elder abuse in Ohio:
It's not always possible to help an older adult avoid abuse, but knowing the signs and risks of mistreatment can go a long way in protecting them. A Youngstown care manager could also help reduce your senior's likelihood of abuse by ensuring they work with reputable care providers. Regular communication can help GCMs notice signs of abuse. They can also watch your senior's financial transactions to make sure suspicious activity is identified.
How many caregivers in Youngstown and others across the U. S. struggle to coordinate care?
Seniors often need help with coordinating their health care. They might desire assistance with consistently making follow-up appointments, or they could need help with scheduling treatments for a chronic condition. Oftentimes, healthcare providers coordinate care for older adults. But a recent report found that some healthcare providers struggle with this process:
A shortage of healthcare workers could be one of many reasons that providers have a difficult time coordinating care. If your loved one has been on the receiving end of this circumstance, a care manager in Youngstown could help bring order to their life. GCMs are skilled at evaluating seniors' needs, choosing care personnel, and coordinating medical services. They can make short- and long-term plans to ensure your senior's healthcare needs are always met.
How can I find a high-quality, compassionate geriatric care manager in Youngstown?
There is a reason that GCMs are often referred to as "professional relatives." Many have backgrounds in nursing or social work and approach their job with a sense of compassion toward the seniors they help. Of course, they're also highly skilled at bringing order to many aspects of seniors' lives. The key to giving your loved one a positive experience with a GCM is finding the right care manager in Youngstown.
Before reaching out to prospects, you'll want to go over your senior's needs. Are they having trouble managing their finances on their own? Do they need access to various senior resources? Could they benefit from assistance with organizing their daily tasks or living space? Do they need help setting up and traveling to medical appointments? This information can help guide your search for the right GCM.
When contacting care managers, it's good to ask about their experience in providing care management services. You'll also want to know their hourly fee. it's good to find out their communication methods and emergency protocols. Find even more tips for locating a great GCM by consulting our comprehensive guide on choosing a geriatric care manager.
Youngstown's best geriatric care managers
Give your loved one the gift of a top-notch Youngstown care manager. A skilled GCM can ensure your senior's daily affairs are in order whether they need help maintaining a schedule or managing home care. A geriatric care manager in Youngstown can also pitch in during a crisis by coordinating care and effectively communicating with family members. When you're ready to find the right GCM, explore our Youngstown geriatric care manager reviews.