Find more resources in your city!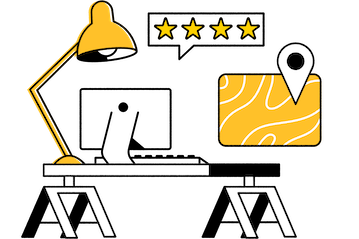 Start Exploring
Should your business be here?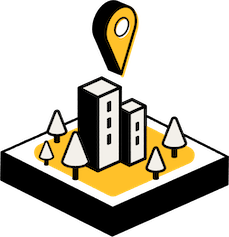 Add your business
What should caregivers in Wichita know about the rate of elder abuse in the state?
Senior abuse is a real problem in the United States. As you'll see below, it also impacts many older adults in Kansas. If you want to make sure that your senior is protected from this kind of treatment, then you'll need to be proactive about keeping them safe. A care manager in Wichita can help you do this.
Your care manager in Wichita will be very familiar with the signs of senior abuse. If your loved one is ever mistreated by someone who is supposed to be looking after them, their care manager will spot it quickly. That way, you can work together to take action right away so that your senior doesn't have to live with the consequences of abuse.
How many caregivers in Wichita and others across the US struggle to coordinate care?
You may also want to hire a Wichita or Hutchinson care manager if your senior's healthcare plan is uncoordinated. As you'll see below, many healthcare providers find it difficult to coordinate care. This can create a situation in which your senior isn't receiving all of the different forms of medical attention that they need in a timely manner, which could negatively impact their health.
A geriatric care manager in Wichita can help you with this problem by supervising all of the different kinds of medical treatment that your loved one receives. They can ensure that doctors at different hospitals are aware of what the others are doing and verify that your senior always has access to the medications they need to stay healthy.
How can I find a high-quality, compassionate geriatric care manager in Wichita?
Finding the right Wichita care manager for your family will involve some research. You can begin the process by sitting down and considering what features truly matter most to you in a care manager. You might want to emphasize low-cost options that won't overstep your budget. Or maybe you're looking for a Wichita or Hutchinson care manager who specializes in a certain kind of senior support.
If you know exactly what you're looking for, it will be easier for you to narrow down your options and come up with a list of finalists. You can then interview these remaining candidates in person to verify that they connect with your senior and ask for referrals from current clients.
We've also put together a comprehensive guide on choosing a geriatric care manager that you can use to get more detailed guidance.
Wichita's best geriatric care managers
Hiring a geriatric care manager can help your loved one enjoy their golden years in health and happiness. A care manager will watch over your senior to keep them safe from fraud and abuse. They'll also help with care coordination, transportation scheduling, and any other services you may need to support an older loved one.
So why not get started? You can do so by taking a closer look at the resources Seasons has put together on this page.