Find more resources in your city!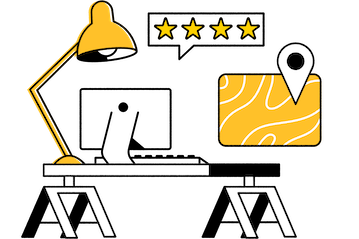 Start Exploring
Should your business be here?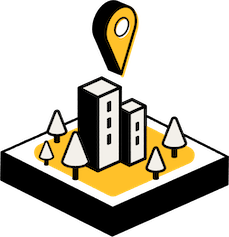 Add your business
What should caregivers in Wichita Falls know about the rate of elder abuse in the state?
Elder abuse (or scammers relieving older adults of their money through targeted scams) is a well-known problem that many people assume could never happen to their aging loved ones. Sadly, the truth is that it can happen to anyone. The following statistics compare the number of elder abuse cases reported in Texas to the expected number based on the state's population:
Most experts agree that elder abuse is chronically underreported, so the numbers above likely don't tell the whole story. Hiring a Wichita Falls care manager is one of the best ways to protect the senior in your life because they can monitor accounts for suspicious activities and share proven tips for avoiding scams in the first place. If your senior experiences scam-related financial losses, a GCM may also be able to help them recoup them.
How does having a geriatric care manager affect seniors' care in Wichita Falls and beyond?
Since a geriatric care manager in Wichita Falls and nearby areas like Lawton seldom provides hands-on support, it can be difficult to quantify the benefits your senior is getting from them. AgingLifeCare.org recently attempted to tackle this issue through an examination of hospitalization rates, and the results below are illuminating:
Seniors who receive care by specially trained geriatric care managers, had reduced hospitalizations.
Fewer emergency room admissions
Fewer hospitalizations
Fewer hospitalizations within 30 days
A GCM might not be sorting your aging loved one's medications or providing medical advice, but coordinated care tends to keep older adults healthier and better able to enjoy their retirement years. Knowing that expert support is always available also provides psychological benefits that both you and your senior can take advantage of.
How can I find a high-quality, compassionate geriatric care manager in Wichita Falls?
Choosing a great Wichita Falls care manager is a multi-step process, and thankfully you won't have to approach it alone. Seasons provides a comprehensive guide on choosing a geriatric care manager to help you navigate every part of the process.
For example, the perfect GCM for your elder loved one will have experience managing care for someone with any chronic medical conditions they might have. Similarly, outstanding communication skills are essential for a successful GCM and we encourage you to interview multiple candidates to validate them. Your senior might hesitate to contact their GCM if they don't get along, so you should use the interview process to see if a good working relationship can develop. Costs are important as well, especially since insurance generally won't cover geriatric care. Other services you can turn to a GCM for are minor conflict resolution and coordination of medical care, which vary in importance based on your senior's specific needs.
Wichita Falls' best geriatric care managers
We know that you might not immediately think of geriatric care management when you think of senior care, but a GCM can help seniors navigate emergencies, ensure their doctors are in constant communication, and more. Your GCM can also provide you with trustworthy information on your older adult whether you live in the Wichita Falls area or not. Seasons provides the local listings above to make finding a GCM as easy as possible.