Find more resources in your city!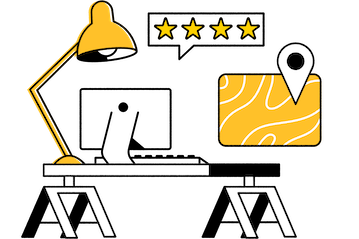 Start Exploring
Should your business be here?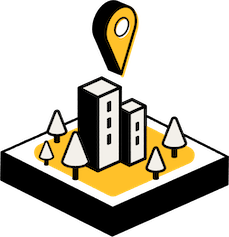 Add your business
What should caregivers in Waco know about the rate of elder abuse in the state?
A care manager in Waco can also help to protect your senior from elder abuse. As you'll see below, this is a serious problem in Texas. That's why it's important to be proactive about keeping your loved one safe from those who would do them harm. Having a care manager in Temple, Waco, or Bryan on your side can make this much easier to do.
Care managers are very familiar with the signs of elder abuse. So if someone ever tries to mistreat your senior, they will be able to help you spot it right away. You won't be responsible for this all on your own any longer, which can eliminate a big source of worry from your life.
What services do geriatric care managers in Waco provide?
When you hire a Waco care manager, you can get help with many different aspects of senior care, as you'll see below. This means hiring a care manager for your senior is one of the most impactful single decisions that you can make for their health, wellness, and overall safety.
What services do geriatric care managers provide?
Crisis management (for crises like emergency hospitalization)
Coordinate medical services
Filling in for family caregivers at doctor appointments
Make home visits and suggest needed services
Locating community resources
Moderating or solving family disputes
Your care manager in Bryan, Temple, or Waco will support your loved one in whatever way they need it most. Even better, the kinds of support that a care manager in Waco provides can evolve over time as your senior's needs change. This ensures that you're able to get your loved one the help that they need, no matter what that means as they grow older.
How can I find a high-quality, compassionate geriatric care manager in Waco?
If you're ready to hire a geriatric care manager in Waco, the next step is finding the right fit for your family. You can begin this process by considering what really matters to you in a care manager. You might want someone who specializes in a certain area of senior care. Or you could have a tight budget that you need to work within. Other factors like qualifications, personality, and referrals from existing clients may also impact your decision.
Once you've narrowed your list down to a few candidates, you can interview the finalists in person with your senior. This will give your loved one the opportunity to provide their input and will help you see how the care manager interacts with your older adult. We've also put together a comprehensive guide on choosing a geriatric care manager that offers more detailed guidance on this subject.
Waco's best geriatric care managers
Your senior deserves to get as much enjoyment out of their golden years as possible. For many, that will mean aging in place at home instead of moving into a retirement home. Hiring a geriatric care manager is an excellent way to ensure that your loved one can do that without sacrificing their health or happiness. So why not get started today? You can do so by taking a closer look at the resources on Seasons.