Find more resources in your city!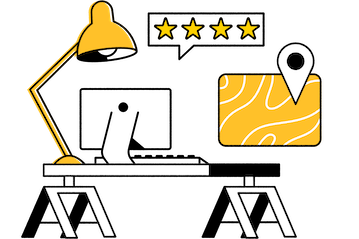 Start Exploring
Should your business be here?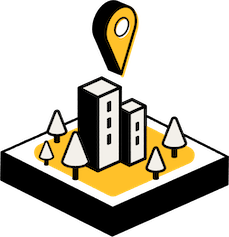 Add your business
What should caregivers in Tyler know about the rate of elder abuse in the state?
Elder abuse can occur anywhere, from your aging loved one's home (often by a friend or family member) to a nursing home. It can be deeply upsetting to find out your senior is being subjected to this, so it's crucial to seek outside help and resources, and a Tyler care manager can help with that. A recent study shows the rate of elder abuse in Texas versus the national average:
Having a GCM can make a difference for your senior, particularly if they are being abused or you suspect abuse is happening. A GCM can provide services such as monitoring financial transactions to make sure fraud or financial abuse is not occurring and ensuring your older loved one is going to their medical appointments on a regular basis. Working with a care manager in Tyler means you will have someone who is looking out for your senior's best interests, even when you cannot be there.
How do seniors in the U. S. and Tyler feel about support for chronic conditions?
When it comes to having support for chronic conditions, many seniors have expressed issues they have faced, either currently or in the past. By working with a geriatric care manager in Tyler, your senior will have an outside third party that can help them through these problems. This AARP data shows some of the areas where seniors have expressed concern with their care:
An AARP survey of persons with chronic conditions found coordination of care issues
Feel that their health care providers did not communicate well with each other
Believe that this had had a negative impact on their health
Cite a lack of coordination in their care transitions
When you and your elderly loved one have a GCM to help, you can feel confident that they will have access to a professional who can suggest solutions and help you both work through problems from medical care and beyond. A Tyler care manager can also provide help when accessing community resources and work with you to find counseling options, all while educating, informing, and helping you both make sound decisions.
How can I find a high-quality, compassionate geriatric care manager in Tyler?
If you are considering looking for a GCM, you may have reservations. That is common and understandable. Keep in mind that when you have a care manager in Tyler helping your senior, this ensures you are ready for any situation that comes your way. Having someone already involved in your aging loved one's care means you are prepared before a crisis or other problem can occur.
Finding the right GCM who is talented and caring can seem difficult at first, but once you do, the quality of your senior's life can greatly improve. To help you decide when your senior needs a GCM in the Tyler or Longview area, check out our comprehensive guide on choosing a geriatric care manager.
Tyler's best geriatric care managers
Having a GCM in your senior's life can make a world of difference. From having their medical care coordinated to getting help with everyday needs, you can have peace of mind knowing they are receiving the care they need. Take a look at our free Tyler geriatric care manager resources to help you get started finding the right professional today.