Find more resources in your city!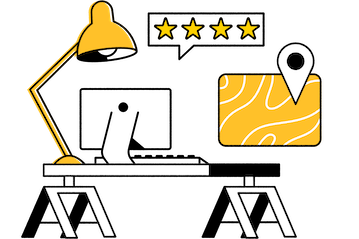 Start Exploring
Should your business be here?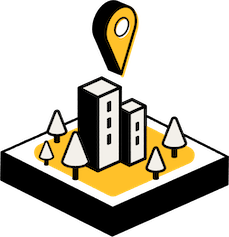 Add your business
What should caregivers in the Tri-Cities know about the rate of elder abuse in the state?
Many family members who live away from their older loved ones worry about the potential of senior abuse. Senior abuse can come in many forms: physical, emotional, financial, and caregiver neglect. Never think that your aging loved one is immune, as elder abuse might be more common than you may have thought. Here is the number of reported elder abuse cases in Tennessee and how it compares to the national average:
One of the most common types of abuse is self-neglect, which is when a senior stops caring for themselves. They stop cooking meals, taking care of basic hygiene, washing clothes, and cleaning the house. Self-neglect is common among seniors living alone with reduced mobility, fatigue, or dementia who don't have family members around to keep tabs on them. A Tri-Cities care manager can help rectify such a situation.
How can a geriatric care manager in the Tri-Cities help you navigate declining senior care staff?
One of the problems that elderly individuals often face is getting the right care for all of their needs. In the past two decades, the ratio of caregivers to the elderly population has been decreasing, and it's only expected to decrease (sharply) in the upcoming two decades, according to research:
Decline in supply of direct care workers
| | | | | | |
| --- | --- | --- | --- | --- | --- |
| | 2000 | 2010 | 2020 | 2030 | 2040 |
| Ratio of care workers to elder (85+) population | 37.5 | 30 | 27.5 | 24 | 15 |
With the elderly population increasing, the demand for care is only increasing as well. A care manager in the Tri-Cities usually has contacts and access to resources that you may not have access to, making it easier to find the right professionals for any kind of physical or mental condition your older loved one might be facing.
How can I find a high-quality, compassionate geriatric care manager in the Tri-Cities?
A care manager in the Tri-Cities specializes in assisting older adults who are living alone. It's important to find a good geriatric care manager, so don't take your search lightly. Research each GCM carefully and ask lots of questions. For example, ask them if they will be around 24/7 to respond to emergencies and how they come up with a crisis management plan. Inquire about their licensing and experience. The more experience they have, the better. You must also ensure they have satisfied clients, so ask for references. If they have a website or online profile, check that, and look for reviews. You should also be clear about pricing before you hire them.
Our comprehensive guide on choosing a geriatric care manager will give you more information on what to look for in a GCM.
The Tri-Cities' best geriatric care managers
If your aging loved one values their independence, but you feel like they are slipping away and no longer capable of looking after themselves like they used to, a geriatric care manager is perfect for your situation. It's important to make sure your senior feels respected and loved in their final years. Browse Seasons' free Tri-Cities geriatric care manager resources to get started.