Find more resources in your city!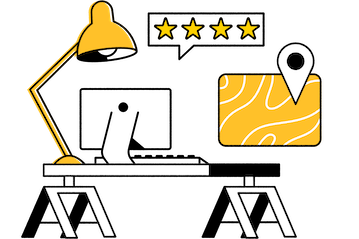 Start Exploring
Should your business be here?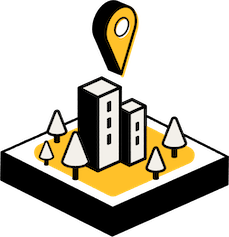 Add your business
What should caregivers in the Quad Cities know about the rate of elder abuse in the state?
Elder abuse is a serious and complex issue. Seniors with particular traits, such as cognitive impairment, social isolation, financial dependence, and chronic health conditions are especially vulnerable to abuse. Because your loved one is part of a vulnerable segment of society, It's important to keep these stats in mind as you explore your options for geriatric care.
Elder abuse is difficult to think about, so you must choose a care manager in the Quad Cities who has a track record of compassionate, kind, and professional behavior with their senior clients. Your aging loved one deserves to spend their golden years in comfort, peace, and dignity until the very end.
How does having a geriatric care manager affect seniors' care in the Quad Cities and beyond?
When you add a GCM to your loved one's team of caregivers, they can enjoy a wealth of benefits that can bolster their quality of life. From reduced hospitalizations to assistance with making short- and long-term care arrangements, older adults can trust that they are under the care of a compassionate professional who understands their needs.
Seniors who receive care by specially trained geriatric care managers, had reduced hospitalizations.
Fewer emergency room admissions
Fewer hospitalizations
Fewer hospitalizations within 30 days
A Quad Cities care manager can give your loved one a hand in many areas of senior care. Their GCM can take assessments to identify services that can further embolden the senior in your life to remain independent at their home, coordinate medical services, and evaluate their home for safety and ease of access.
How can I find a high-quality, compassionate geriatric care manager in the Quad Cities?
There are some things to keep in mind as you compile a list of options for a geriatric care manager in the Quad Cities. Eliminate any provider who seems reluctant to provide references or has a history of unprofessional behavior. Choose prospects who offer the kind of services your loved one requires, whether they are seeking someone who can provide respite to informal caregivers or they require a more in-depth degree of support.
Once you've narrowed it down, don't hesitate to sit down to meet with them, alongside your aging relative. Your loved one will likely be spending a lot of time engaging with their care manager, so it's important that they feel comfortable with them. Ask questions about their experience with any diagnoses or specialized assistance that your older adult requires as well. For more information, view our comprehensive guide to choosing a geriatric care manager.
The Quad Cities' best geriatric care managers
If your aging adult could benefit from assistance in coordinating different aspects of their care, a geriatric care manager in the Quad Cities can be an invaluable resource. They can provide specialized support based on your loved one's personal, medical, and emotional needs, allowing them to remain secure and comfortable at home as they age. Check out our reviews to begin your search for a Davenport, Rock Island, Moline, or Bettendorf care manager.