Find more resources in your city!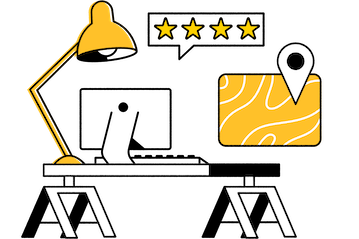 Start Exploring
Should your business be here?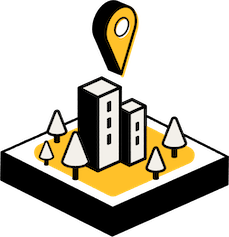 Add your business
What should caregivers in Tampa know about the rate of elder abuse in the state?
Elder abuse is a common concern for the loved ones of seniors. Unfortunately, this concern is often merited, even in Florida. A recent study from Comparitech revealed that while Reports of elder abuse in Florida are slightly lower than the national average, they still reflect an alarming issue for families who want the best for the older adults in their lives.
Many loved ones become caregivers to avoid the devastation that elder abuse can cause. Seasons offers access to free Tampa geriatric care manager resources in hopes of supporting caregivers who want the best for their seniors. We aim to connect you with a skilled GCM who can stand by your side and help provide your senior with the high-quality care they deserve.
How many caregivers in Tampa and others across the US struggle to coordinate care?
Coordinating care for seniors can be a struggle for many caregivers. They are often strapped with personal responsibilities that can make it difficult to find the time needed to meet all of their seniors' needs. A recent study from CoverMyMeds revealed that most health care providers find coordinating care to be very difficult.
Caregiving could be difficult whether attempting to do so from across the country or within the same city. Fortunately, this is a responsibility you don't have to bear alone. When you find a qualified geriatric care manager in Tampa, you can breathe a sigh of relief knowing that your older adult will be taken care of no matter their needs. The care manager in Tampa-St. Pete can keep you in the know while ensuring that no stone goes unturned in your loved one's life.
How can I find a high-quality, compassionate geriatric care manager in Tampa?
Reviewing the listings above is the easiest way to start your search for a care manager in Tampa and surrounding areas. Whether you're looking for a care manager in Sarasota or hope to find a care manager in St. Petersburg, we can help. We take pride in serving as your premium source for Tampa care manager reviews. Your loved one deserves the best care, and we offer resources to help you find a care manager who can provide it. Sharing your caregiving duties can be an emotional process, which is why you want to work with a geriatric care manager in Tampa who is kind, talented, and dedicated to improving the quality of life of your senior. If you'd like more information about determining when your loved one needs a geriatric care manager as well as how to choose the best one, review our comprehensive guide on locating a geriatric care manager.
Tampa's best geriatric care managers
A GCM coordinates various aspects of senior care, which can help reduce your responsibilities as a caregiver while helping your senior get the personalized support they need. Whether you secure assistance from a care manager in Tampa, a care manager in St. Petersburg, or a care manager in Sarasota, connecting with a GCM can get your loved one help in areas like finding community resources, taking care of medical logistics, receiving help with daily tasks, and more. To find a compassionate GCM in your area, explore our Tampa care manager reviews today.