Find more resources in your city!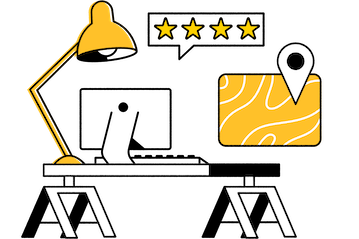 Start Exploring
Should your business be here?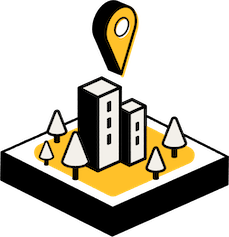 Add your business
What should caregivers in St. Louis know about the rate of elder abuse in the state?
The following table indicates the number of annual elder abuse reports in Missouri and in the United States as a whole. Sadly, there are a higher Number of reports in Missouri than the national average. Working with a St. Louis care manager can help your loved one avoid abuse situations and get out of them should they happen.
Seniors are much more vulnerable to all types of abuse, from physical abuse to fraud and more. It's heartbreaking when people a senior trusted turn on them and cause harm instead of help. A professional geriatric care manager can help you track all caregivers as well as your senior's finances to make sure that everything is on the up and up and your loved one is safe.
What services do geriatric care managers in St. Louis provide?
Geriatric care managers are experts in all areas of senior care. There's basically nothing they can't help your aging loved one with. Their assistance means you can feel confident your loved one is getting the best care at all times, even when you are not available to be present in person.
What services do geriatric care managers provide?
Crisis management (for crises like emergency hospitalization)
Coordinate medical services
Filling in for family caregivers at doctor appointments
Make home visits and suggest needed services
Locating community resources
Moderating or solving family disputes
A geriatric care manager in St. Louis is a great help to the senior in your life, but they also offer support to the family. They can help you find community resources, choose care providers, and even mediate disagreements. If you're seeking long-term facility placement, memory care, or coordinating dialysis appointments, a care manager in St. Louis can provide the assistance you need to make the right decisions with your loved one.
How can I find a high-quality, compassionate geriatric care manager in St. Louis?
We make it as easy as possible for you to find a qualified care manager in St. Louis. The best way to start is to look through the listings and reviews above. Once you have found a few potential care managers, you will want to interview them to make sure they fit well with our family's needs. There are plenty of factors you will need to consider, and you want to make sure that you cover all of your bases.
It can be an emotional decision to find a geriatric care manager for your loved one. You may feel that you're shirking your responsibility, but in fact, you may be making the most responsible choice you possibly could. You can read through our comprehensive guide to finding geriatric care management, which addresses questions like when and how to find the right St. Louis care manager for your aging loved one.
St. Louis's best geriatric care managers
A geriatric care manager is an excellent resource for both the elderly and their families. They can coordinate all the types of care your loved one needs and take a load off your mind. You can begin by reviewing our St. Louis care manager listings above and count on us for additional information as needed.