Find more resources in your city!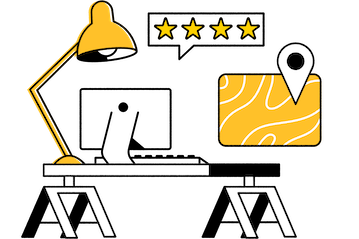 Start Exploring
Should your business be here?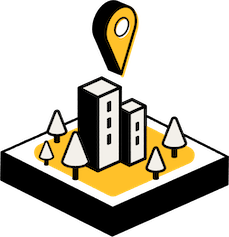 Add your business
What should caregivers in Scranton know about the rate of elder abuse in the state?
As you'll see below, senior abuse is a serious problem — both in Pennsylvania and the United States as a whole. If you're not familiar with the signs of elder abuse, it will be easier for people to get away with mistreating your loved one. Hiring a care manager in Scranton may help to protect your loved one from abusers.
A care manager in Scranton will know exactly what to look for to see whether your senior is being mistreated. They can use that expertise to ensure that anyone who abuses your senior is identified and taken care of as soon as possible. That way, your loved one doesn't have to put up with unfair treatment.
How do seniors in the US and Scranton feel about support for chronic conditions?
Hiring a Scranton care manager can also help with care coordination. This is often a problem for patients with chronic conditions, as shown below. Having a geriatric care manager in Hazleton, Wilkes-Barre, or Scranton on your side will ensure that your loved one's doctors always are in communication with one another to avoid any issues with your senior's care that could arise from a lack of continuity.
An AARP survey of persons with chronic conditions found coordination of care issues
Feel that their health care providers did not communicate well with each other
Believe that this had had a negative impact on their health
Cite a lack of coordination in their care transitions
Care coordination is just one way that your loved one can benefit from working with a geriatric care manager in Wilkes-Barre, Scranton, or Hazleton. These professionals can also help your senior by ensuring that they have access to all of the best preventative care resources for their needs. This may help your loved one avoid trips to the hospital altogether.
How can I find a high-quality, compassionate geriatric care manager in Scranton?
Finding the right geriatric care manager in Scranton for your family will take some research. You can begin the process by sitting down with your senior and figuring out what you two really would like to receive from a care manager. You might have preferences related to:
Experience and qualification
Online reviews and referrals
Pricing
Proximity to your senior's home
You can use this information to narrow down the list of candidates until you arrive at a more manageable number. Then you can visit those finalists in person to interview them and see how they mesh with your senior's personality. If you'd like more detailed guidance, you can find it in our
comprehensive guide on choosing a geriatric care manager
.
Scranton's best geriatric care managers
Hiring a geriatric care manager could be just what your senior needs to start receiving superior care. These professionals can also help family members with dispute resolution and crisis management. That means hiring a care manager can be helpful to both your loved one, who will receive better care, and you, who won't have to worry as much about managing all of that care on your own.
So why not get started? You can take the first step in this process by taking a closer look at the free resources we've compiled on Seasons.