Find more resources in your city!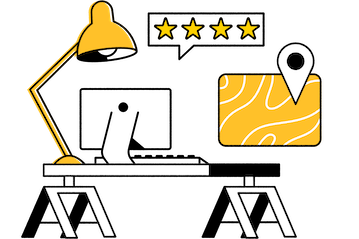 Start Exploring
Should your business be here?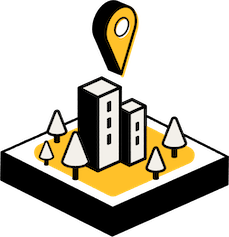 Add your business
What should caregivers in Savannah know about the rate of elder abuse in the state?
Elder abuse and neglect take many different forms including physical, emotional, and financial abuse. As seniors age and become more physically vulnerable, they are seen as easy targets because they are less likely to fight back or stand up for themselves. Unfortunately, elder abuse is more prevalent than you'd like to think, as can be seen from the data below:
If you suspect that your senior is being abused, mistreated, or taken advantage of, a Savannah care manager can help. They have the knowledge and expertise to not only ensure that your senior is less vulnerable to being targeted but also identify suspected abuse and intervene accordingly in the worst-case scenario.
How can a geriatric care manager in Savannah help you navigate declining senior care staff?
The senior population in the United States is growing exponentially each year and this upward trend is projected to continue for decades to come. This naturally creates an increase in demand for in-home and long-term care for seniors aging in place. However, the number of available care workers has been seeing a steady decrease and this is likely to continue, as illustrated by the data here:
Geriatric care managers usually have a wealth of knowledge about and experience in the communities they work in. A care manager in Savannah will be well-acquainted with the service providers in your area and will know just who to call in times of need and crisis, as well as coordinate care when multiple providers are involved.
How can I find a high-quality, compassionate geriatric care manager in Savannah?
With all the options available out there, it might seem a bit daunting to find the right geriatric care manager in Savannah to meet your and your senior's needs. Choosing the right person for the job can not only provide you with some relief from your many caregiving responsibilities but can also ensure that your loved one can safely age in place with their independence and dignity intact. To start, make sure to thoroughly check their qualifications and talk to their references. It is also a good idea to ask about their experience in the community, what specific services they offer, and how much you can expect to pay. For more help making your decision, have a look at our comprehensive guide on choosing a geriatric care manager.
Savannah's best geriatric care managers
A well-qualified Savannah care manager can be the expert eyes and ears for the loved ones of seniors living alone. They have the skills and training to advocate for the needs of seniors and their caregivers, as well as develop care plans, coordinate with multiple service providers, provide respite, and so much more. You can rely on Seasons to help you find a top-tier care manager in Savannah to ensure that your senior safely ages in place.