Find more resources in your city!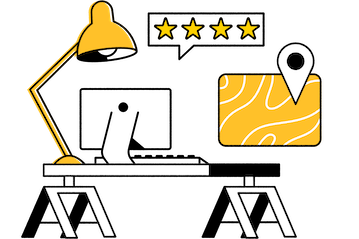 Start Exploring
Should your business be here?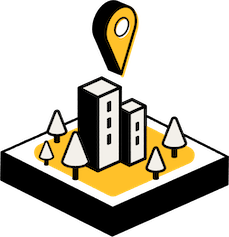 Add your business
What should caregivers in Santa Barbara know about the rate of elder abuse in the state?
Elder abuse is a growing concern within the country. Although it can occur in any setting, it is most common with friends and family, but sometimes in nursing home facilities as well. Having a Santa Barbara care manager can help prevent this issue from happening. It's important to know what the rate of abuse is where your older loved one lives. This study provides a closer look at how California compares to the rest of the national average:
One of the best ways to help mitigate the issue of elder abuse is to work with a care manager in Santa Barbara who can let you know if your aging loved one is experiencing any problems and assist them with getting the help they need. These professionals can assist in a variety of matters, from monitoring your senior's finances to finding them counseling or other help, if necessary. Knowing that another individual cares about your older loved one and is there to ensure their well-being can give you peace of mind.
How can a geriatric care manager in Santa Barbara help you navigate declining senior care staff?
According to data from recent research, there is a decline in the number of workers who work with the elderly population. This can be upsetting to deal with, especially if your family member needs hands-on care that you are not able to provide. Having a geriatric care manager in Santa Barbara can mitigate these problems with someone who can provide you with ideas and solutions. The overall ratio of elder care workers is expected to go down even further in the future:
A Santa Barbara care manager can arrange services and monitor them on your behalf. They will likely know of alternative resources for your senior or other outlets they can use, such as meal delivery services that can benefit anyone, for example. Having them guide you and your aging loved one in the right direction can be a timesaver.
How can I find a high-quality, compassionate geriatric care manager in Santa Barbara?
It can be tricky to know when you should have a GCM intervene in a situation. You don't want to wait until your older loved one is experiencing an emergency, but you might feel reluctant if there is nothing urgent going on. Getting connected with a GCM sooner than later is the most helpful route to take since it allows you to be ready for any type of situation that arises.
Deciding to involve a Santa Barbara care manager can be an emotionally draining decision, but keep in mind that when you find the right professional, your senior's quality of life can greatly improve. If you are looking for more information on knowing the signs of when your elderly loved one needs a geriatric care manager and how to choose the best one, check out our comprehensive guide on choosing a geriatric care manager.
Santa Barbara's best geriatric care managers
A GCM can help you find the necessary services your senior needs and coordinate for them, including medical, community resources, and other types of assistance in the Santa Barbara, Santa Maria, and San Luis Obispo areas. We are here to help with free Santa Barbara geriatric care manager resources so you can find an outstanding provider today.