Find more resources in your city!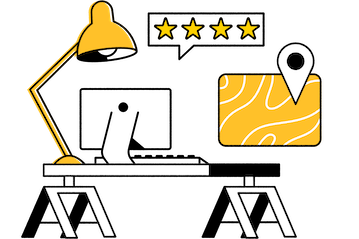 Start Exploring
Should your business be here?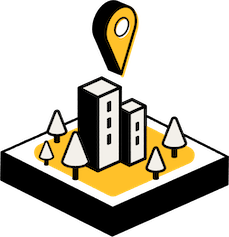 Add your business
What should caregivers in San Francisco know about the rate of elder abuse in the state?
While we are all vaguely aware that elder abuse is a serious problem, we often assume that it's an issue for other people and not the seniors in our lives. Sadly, this way of thinking perpetuates all forms of elder abuse ranging from financial fraud to caregiver neglect. Here is how prevalent senior abuse has become in California:
Elder abuse is dramatically underreported, so there are likely more victims than the numbers above would suggest. Thankfully, a licensed care manager in San Francisco can share best practices for helping the senior in your life avoid becoming one of these statistics. A GCM can also leverage their expertise to report cases of elder abuse and compel the authorities to take action.
How do seniors in the US and San Francisco feel about support for chronic conditions?
Caregivers are not always medical experts, and we hope that our loved one's physicians will handle the technical aspects of medicine. In an ideal world, doctors would freely communicate across hospital systems to ensure that every patient received the best possible care. We do not live in an ideal world, and a recent AARP survey revealed that people with chronic medical conditions question how well their physicians communicate:
Feel that their health care providers did not communicate well with each other
Believe that this had had a negative impact on their health
Cite a lack of coordination in their care transitions
A San Francisco care manager can communicate with your loved one's entire medical team to ensure that they're on the same page. They can also create both short and long-term treatment plans and serve a vital role if your senior's care is transitioned from one facility to another. You can always turn to your loved one's GCM with any questions you have for maximal peace of mind as well.
How can I find a high-quality, compassionate geriatric care manager in San Francisco?
You don't want to compromise when it comes to choosing a geriatric care manager in San Francisco. One of the most important things to consider is whether a potential GCM has proven experience working with any chronic conditions your loved one has. For instance, seniors with Alzheimer's have specific memory care needs that their GCM will have to account for. It's never too early to consider price either, as finding the perfect GCM only to discover that they are outside your loved one's price range doesn't do any good. You should also evaluate each candidate's communication skills since they are such an important part of the job.
Handling all of that by yourself can be overwhelming, but Seasons can help. Our comprehensive guide for choosing a geriatric care manager will assist you with everything from discussing geriatric care with your family to finding a great GCM, so be sure to refer back to it frequently.
San Francisco's best geriatric care managers
It's tempting to try and handle all of your loved one's needs by yourself and we completely understand that instinct. However, a professional care manager in San Francisco has a wealth of knowledge and experience that you probably do not. Why force yourself to do something you're unsure of when Seasons can help you find support?