Find more resources in your city!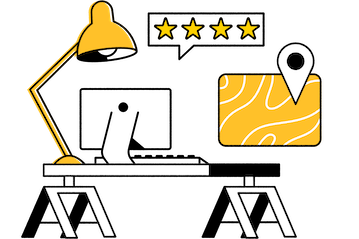 Start Exploring
Should your business be here?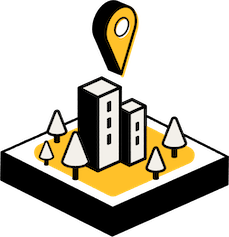 Add your business
What should caregivers in San Antonio know about the rate of elder abuse in the state?
Elder abuse is something that we all acknowledge but assume could never happen to someone we care about. Unfortunately, elder abuse is far more common than many Americans think it is and often goes unreported, with experts projecting more than 23 unreported cases per case that is reported. The statistics below highlight the prevalence of elder abuse in Texas:
A San Antonio care manager can proactively protect your loved one from elder abuse by monitoring their finances for suspicious activity and acting as a liaison between caregivers and regulatory authorities. If your loved one is victimized, their GCM can also report it to the correct authorities and follow up to ensure that the case is prosecuted to the fullest extent of the law.
What services do geriatric care managers in San Antonio provide?
What services do geriatric care managers provide?
Crisis management (for crises like emergency hospitalization)
Coordinate medical services
Filling in for family caregivers at doctor appointments
Make home visits and suggest needed services
Locating community resources
Moderating or solving family disputes
Furthermore, a San Antonio care manager can benefit a senior's loved ones. If you have any concerns regarding your loved one's care, a GCM acts as a single contact who can answer all of your questions. Likewise, a GCM can provide a third-party perspective during emotionally-charged conversations to help you make the right decision for your loved one.
How can I find a high-quality, compassionate geriatric care manager in San Antonio?
Selecting a geriatric care manager in San Antonio requires a lot of work and you shouldn't take the responsibility lightly. For example, your loved one's GCM should have previous experience coordinating care for patients with any chronic medical conditions your loved one may have. Seniors with mobility issues might need special transportation for routine errands, while physical injuries could limit your loved one's ability to work around the house. You should also consider whether a prospective GCM would fit into your loved one's budget, as health insurance rarely covers their services. Great communication skills are also vital to a successful relationship with a GCM.
We know that it's a lot to take in, so Seasons has created a comprehensive guide to finding a care manager to help families connect with a great GCM. It covers everything from when your loved one might need a GCM to what questions to ask during the interview process, so be sure to read it thoroughly.
San Antonio's best geriatric care managers
It can be difficult to admit that your loved one might need a professional to coordinate the care they receive, but watching them struggle with caregivers who aren't on the same page is even more painful. Therefore, you should take advantage of all of the information available on Seasons to ensure that your loved one can age in place with dignity.