Find more resources in your city!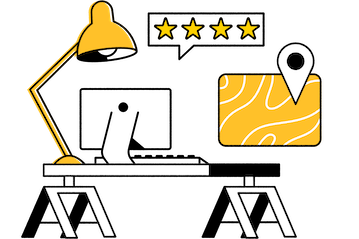 Start Exploring
Should your business be here?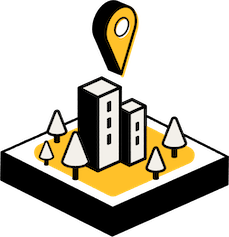 Add your business
What should caregivers in Sacramento know about the rate of elder abuse in the state?
Usually coming from a background in social work or nursing, a Sacramento care manager is a geriatrics expert who knows how to find the right providers for seniors based on their specific needs. They will coordinate and then monitor care for a senior, keeping an eye out for any issues like elder care abuse. Here are some statistics on elder care abuse in California:
A care manager in Sacramento, Modesto, or Stockton can be there to remove the senior from the situation and advocate for their rights should they fall victim to abuse. Of course, like any other form of outsourced care, you want to be sure you can trust your GCM. So be sure to check their references and credentials.
How does having a geriatric care manager affect seniors' care in Sacramento and beyond?
One of the best things about a Sacramento care manager is that they can actually improve outcomes for seniors. They not only understand the senior care system and its options well, but they also have knowledge of the local market. Here is some historical data on what a GCM can do for a senior in their care:
Fewer emergency room admissions
Fewer hospitalizations
Fewer hospitalizations within 30 days
While nothing is guaranteed, relying on an expert for your elderly loved one's care plan can increase the chances that they will avoid many of the risks of insufficient, incorrect, or poor care. Reducing your burden while improving the likelihood of successful outcomes is exactly why a GCM in Stockton, Modesto, or Sacramento can be so valuable to a senior in your care.
How can I find a high-quality, compassionate geriatric care manager in Sacramento?
If you're ready to find a geriatric care manager in Sacramento or surrounding areas, make sure that you do your research upfront to find the right fit for your elderly loved one. A GCM needs to have the right experience to meet your senior's needs, especially if they have a chronic medical condition or deal with dementia issues like Alzheimer's. You also want to make sure that the senior feels they can trust the GCM to make the right decisions about their care, so you should arrange a meeting if possible so they can get to know each other. These are just two examples.
To help you navigate the decision-making process, Seasons offers a free guide for choosing geriatric care management. This guide will help you talk to the GCM about the senior's situation and ask them the right questions. It also provides talking points for conversations with the senior about letting an expert manage their care plan.
Sacramento's best geriatric care managers
Enlisting the assistance of a geriatric care manager in Modesto, Stockton, or Sacramento can significantly improve the quality of life for both you and the senior in your care. Allowing an expert to navigate the system on the senior's behalf means they can get the right care according to their needs. Look through our listings today to find your GCM.