Find more resources in your city!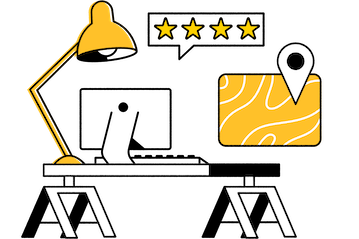 Start Exploring
Should your business be here?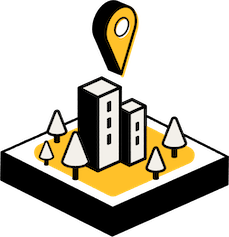 Add your business
What should caregivers in Rochester know about the rate of elder abuse in the state?
Unfortunately, all too many caregivers of elderly relatives end up finding out that their aging loved ones have experienced abuse at the hands of someone they should have been able to trust, like another relative, a caregiver, or a neighbor. This could be physical, mental, or financial abuse. The information below indicates how many elder abuse cases were reported in Minnesota in a year compared to how many would be expected considering the national average.
Unfortunately, the rate of reports is much higher in Minnesota than the national average. But the fact is, there are many more cases of elder abuse that go unreported every year. This is partly due to seniors who feel like they don't have anybody to report abuse to. So another benefit of having a Rochester care manager in your older loved one's life on a regular basis is that they have someone they can trust to tell if there has been any suspicious or harmful activity. Further, the GCM can watch for signs of abuse and remain vigilant.
How does caregiving affect family and friends who support loved ones in Rochester?
Without a care manager in Rochester, most of the care of your aging loved one will likely fall on family members, including you. Most family members are happy to help care for their loved ones, who probably cared for them as they were growing up, but it does take a toll on the family members' lives because you must carve out time from an already full life. The information below indicates the most common sacrifices caregivers had to make to provide care to their aging loved ones.
Many informal caregivers make sacrifices in order to provide care
Had to give up a hobby or activity they enjoy
Had less time to sleep
You had less time with your children
While you may feel like it's your duty to make these sacrifices to care for your elderly loved one, there is a limit to how much you should give up. Your family needs you as well. And hiring a Rochester care manager is one way you can care for your senior while freeing up time to take care of your other duties or enjoy the things you like to do, which helps prevent burnout. It can even give you more time with your older loved one to enjoy them, rather than spend all of your time together caring for their needs.
How can I find a high-quality, compassionate geriatric care manager in Rochester?
After you've made sure that potential geriatric care managers you're looking at have the right qualifications and have provided references who verify that they are reliable and effective at their job, the most important quality you need to find in a GCM is a rapport with your elderly loved one and the rest of the family. There are two main reasons for that. First, they will be spending a great deal of time with your senior, so it's important that they get along well and feel comfortable together. Second, they will likely be present for sensitive family situations, so the entire family should feel comfortable enough to share thoughts and emotions around them.
For more information about what a geriatric care manager in Rochester can do and how to find the right one, read our comprehensive guide to choosing a geriatric care manager.
Rochester's best geriatric care managers
A geriatric care manager in Rochester, Austin, or Mason City can make your older loved one's life easier as well as yours. They can locate local resources, coordinate all the areas of senior care, provide daily assistance, and more. Use our listings and reviews to find the right geriatric care manager for your senior today.