Find more resources in your city!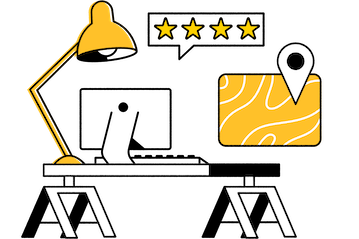 Start Exploring
Should your business be here?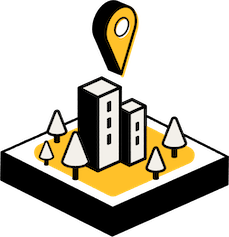 Add your business
What should caregivers in Richmond know about the rate of elder abuse in the state?
One of the reasons you might want a Richmond care manager for your loved one is because as seniors, they are vulnerable to being taken advantage of or abused, either by loved ones or unknown people who prey on the elderly. The information below indicates how many annual reports of elder abuse there are in Virginia compared to how many would be expected considering the national average.
Fortunately, the rate is lower in Virginia than the national average, but that's no reason to let your guard down. When the senior in your life has a care manager in Richmond or Petersburg, there is a professional individual who is able to keep track of them and make sure no caregivers are defrauding or hurting them. Actually, the fact that your loved one has a GCM could be a deterring factor for potential predators.
How does caregiving affect family and friends who support loved ones in Richmond?
We know that you want to provide the best care possible for your elderly relative, the same way they cared for you when you were young. But there are costs to being the sole caregiver to an aging relative, as the information below indicates. When you're not able to take care of yourself or your family, you suffer and are less likely to be able to take good care of your aging loved one as well.
Many informal caregivers make sacrifices in order to provide care
Had to give up a hobby or activity they enjoy
Had less time to sleep
You had less time with your children
In fact, people who lose sleep on a regular basis are less coordinated and more likely to end up in accidents or to miss important tasks on their to-do list. So if you are exhausted by trying to take care of everybody, you end up being less effective at taking care of anybody. That's where a geriatric care manager in Richmond can be such a help. They can manage your senior's care and make sure they are on track. Then when you spend time with them, it can be quality time instead of you taking care of their basic needs.
How can I find a high-quality, compassionate geriatric care manager in Richmond?
The decision to use a care manager in Richmond to keep track of all your loved one's needs can be controversial if you have a lot of family members involved. Some family members may feel guilty because they feel like it's shirking their duty to have someone else care for their loved one. But if you're the primary caregiver for an aging relative, you have to do what's best for them and what's best for you. A GCM can help mediate family disagreements, even those that have to do with their role in your loved one's life.
A Petersburg or Richmond care manager can positively impact your senior's life and the lives of other family members. If you need more information, read our comprehensive guide to choosing a geriatric care manager.
Richmond's best geriatric care managers
By helping to coordinate all parts of your loved one's care, a GCM provides your senior with all the specialized support they need. This gives you and your family more time to spend enjoying your loved one in their final years. Use our free Richmond geriatric care manager resources above today to start your search for the right GCM for your loved one.