Find more resources in your city!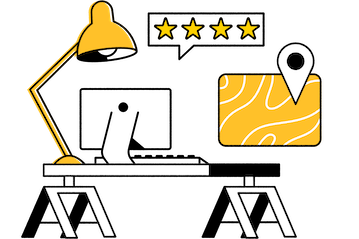 Start Exploring
Should your business be here?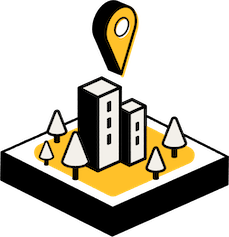 Add your business
What should caregivers in Raleigh-Durham know about the rate of elder abuse in the state?
Seniors are particularly vulnerable to abuse and fraud. Unfortunately, North Carolina has an even higher average of elder abuse reports compared to the national average. One way to avoid having your loved one become one of these statistics is to have one geriatric care manager in Raleigh-Durham or Fayetteville coordinate all their care and help you keep up to date on any suspicious financial transactions.
A Fayetteville care manager can keep all the balls in the air, giving you the confidence that your aging relative is in good hands. With a professional care manager in Raleigh-Durham, you can spend your time enjoying your time with your loved one rather than worrying that all their needs are being met.
How do seniors in the US and Raleigh-Durham feel about support for chronic conditions?
Many seniors have chronic conditions like diabetes and kidney failure. It takes a team of medical providers to provide for the entire senior and too often, these providers do not coordinate services or communicate about the individual. As the table below illustrates, this can lead to a negative impact on your loved one's health. With the help of a Raleigh-Durham care manager, this doesn't need to happen.
Feel that their health care providers did not communicate well with each other
Believe that this had had a negative impact on their health
Cite a lack of coordination in their care transitions
A Raleigh-Durham care manager can keep the communication lines open between all providers of your loved one's healthcare. They can be the crux of a team of providers that have your senior's health at the forefront of their minds. With a geriatric care manager in Raleigh-Durham or Fayetteville, you can also keep you up to date about all of your aging relative's health considerations.
How can I find a high-quality, compassionate geriatric care manager in Raleigh-Durham?
The easiest way to get started finding a care manager in Raleigh for the senior in your life is to browse our listings and reviews above. We're the best source for Raleigh-Durham care manager reviews and listings. It can be overwhelming to add another to-do to your list of tasks to perform for your loved one, but finding a professional geriatric care manager in Raleigh-Durham is the one thing you can do to relieve your mind of the stress.
A caring and compassionate geriatric care manager can greatly improve the quality of life of your loved one. Take a look at our comprehensive guide to finding geriatric care managers if you have any questions about when and how to set up care management for your aging relative.
Raleigh-Durham's best geriatric care managers
A Raleigh care manager can make all the difference in your life and in the life of your aging loved one. Instead of running around trying to make sure everything gets done and always feeling like you must be missing something, you can take the time to play a card game or take a scenic walk with your elderly relative. Review our listings to find a care manager in Raleigh-Durham or Fayetteville that is a good fit for you and your family.