Find more resources in your city!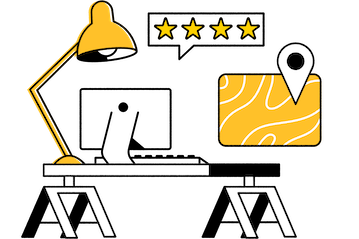 Start Exploring
Should your business be here?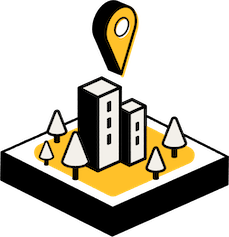 Add your business
What should caregivers in Portland know about the rate of elder abuse in the state?
The rate of elder abuse in Maine is concerning when compared against the national average. While this is helpful to know, it can be troubling, especially when you are seeking quality care for your senior. Naturally, you want to help your senior loved one avoid any circumstances where they might experience this. Having a Portland care manager can help you avoid such circumstances, ensuring only the best for the person you love.
Having the support of a care manager in Portland does more than benefit your senior. These professionals can assist with help for caregivers, from working with you to arrange necessary services and monitoring how those are going to checking on financial transactions and making sure those are in order. Anything suspicious that could be triggered as a sign of elder abuse is something that a geriatric care manager can help you with.
How can a geriatric care manager in Portland help you navigate declining senior care staff?
Research has shown that there is a decline in the ratio of direct care workers to seniors, and that number keeps falling every decade. Dealing with a lack of help can make it an excruciating process to find someone to care for your senior. When you have a care manager in Portland, you are never alone, and you can feel confident knowing there is a professional to help you navigate through the system to find your senior the care they need.
By choosing to work with a geriatric care manager, you are given the chance to talk with someone who understands the help and resources available in the area and can provide you with help and respite when needed. This can contribute to better, more continuous care for your senior, even if you encountered issues finding direct care workers before.
How can I find a high-quality, compassionate geriatric care manager in Portland?
Before you begin your search to find a geriatric care manager in Portland, it helps to know what qualities to look for when seeking this type of professional. Be sure to find out their experience and contact their references to get feedback. You might make a list of concerns you have for your senior loved one, and see if these are things the care manager can assist you with when you are interviewing them.
We understand how the choice to seek out a geriatric care manager can be exhausting, but a GCM who is kind, patient, and skilled at their job can do a great deal to improve your senior's quality of life. To find out more information on understanding when your loved one needs a geriatric care manager and how to go about choosing one, check out our comprehensive guide on locating a geriatric care manager.
Portland's best geriatric care managers
When trying to coordinate all the various areas that make up senior care, it can be helpful to have a skilled GCM at your side, ensuring your senior has all the support they could ask for. A GCM can locate community resources, provide assistance with everyday needs, and give you the expert help you are seeking. Take a look at our Portland care manager reviews so you can get in touch with a provider today.