Find more resources in your city!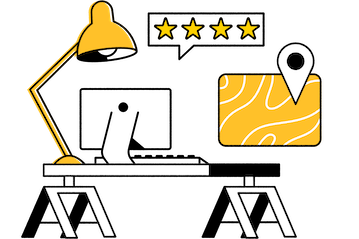 Start Exploring
Should your business be here?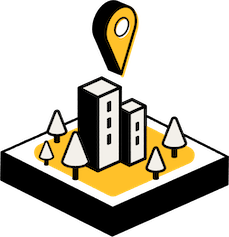 Add your business
What should caregivers in Phoenix know about the rate of elder abuse in the state?
Elder abuse is a massive problem throughout the country, but it doesn't get talked about as often as it should. A Phoenix care manager can both proactively help your loved one avoid elder abuse and advise on the necessary steps to take if you feel like your senior has fallen victim. The statistics below reveal how prevalent elder abuse is in Arizona:
Elder abuse takes many forms and you and your loved one should be alert to all of them at all times. A care manager in Prescott can help you take practical steps to protect your loved one. For example, most experts agree that any valuables should be locked up before caregivers arrive to remove any temptation.
How does having a geriatric care manager affect seniors' care in Phoenix and beyond?
Fewer emergency room admissions
Fewer hospitalizations
Fewer hospitalizations within 30 days
Working with a geriatric care manager in Phoenix can also alleviate any concerns you have regarding your loved one's treatment plan, facilitate family discussions, and give you a single contact for all of your senior's needs. You will likely have to pay out of pocket for a GCM, but it will be worth it.
How can I find a high-quality, compassionate geriatric care manager in Phoenix?
Looking for a fantastic Phoenix care manager can be more challenging than you might expect. First, you should consider any chronic medical conditions that might affect your loved one's treatment plan. Visual impairments can negatively impact your loved one's ability to perform routine chores around the house, while cognitive decline may demand appliances that turn themselves off if your loved one forgets to. A geriatric care manager in Prescott should have previous experience coordinating care for other seniors with similar conditions so they know what your loved one needs. Likewise, GCMs need a great personality so that seniors never hesitate to interact with them.
It's a lot to take in at once, and Seasons will guide you every step of the way. Our comprehensive guide to finding a care manager includes everything from how to find an excellent GCM to how to approach the topic with skeptical family members. We hope you utilize it to its fullest potential.
Phoenix's best geriatric care managers
Thinking about geriatric care isn't easy and we understand that. Still, watching your loved one fail to get the care they need at a critical time would be even more painful. Please use our free Phoenix geriatric care manager resources to start looking for a great GCM for your loved one right now. The senior in your life will thank you for your foresight.