Find more resources in your city!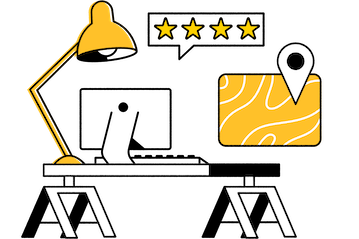 Start Exploring
Should your business be here?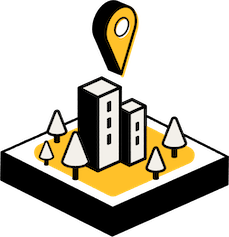 Add your business
What should caregivers in Omaha know about the rate of elder abuse in the state?
Elder abuse is a real concern for many families both in Nebraska and the United States as a whole. It's something that should absolutely be on your radar. Otherwise, your senior could end up suffering from abuse, neglect, or fraud without your knowledge. This could rob them of the health and happiness they should be experiencing in their golden years.
A geriatric care manager in Omaha can help to protect your senior from fraud and abuse. They can leverage their expertise to watch over your loved one and catch signs of poor treatment right away. With your care manager's help, your senior won't face as high of a risk of experiencing sustained abuse, which can eliminate a serious source of worry from your life.
What services do geriatric care managers in Omaha provide?
An Omaha care manager is an expert on all things related to senior care. As you'll see below, they can help with many different tasks. Whether your senior is in perfect health or they struggle with a chronic condition, working with a care manager could help to improve their life so they can get more out of their golden years.
What services do geriatric care managers provide?
Crisis management (for crises like emergency hospitalization)
Coordinate medical services
Filling in for family caregivers at doctor appointments
Make home visits and suggest needed services
Locating community resources
Moderating or solving family disputes
These are just some of the things that a geriatric care manager in Omaha can do for your family and your loved one. Your care manager will act as a single point of contact where you can ask questions and seek advice. Having access to this kind of support can really simplify the process of caring for an older loved one.
How can I find a high-quality, compassionate geriatric care manager in Omaha?
When you're ready to hire a care manager in Omaha, doing some research will help you find the right fit for your family. You can begin that process by writing down all of the main benefits you want from a care manager. These could be related to pricing, qualifications, proximity to your home, and fit with your senior's personality, among other factors.
Once you've done that, you can use your list to narrow down your options and meet with the finalists in person. You may also want to ask for references from current clients to see what they have to say. If you'd like to get more detailed instructions on this process, we've put together this comprehensive guide on choosing a geriatric care manager.
Omaha's best geriatric care managers
Your senior deserves to enjoy their golden years without having to worry about managing all of the different kinds of care that they need. So why not hire a care manager who can take over this responsibility? Doing so will give both you and your loved one more time to spend together while also opening the door to better forms of care for your senior.
There's no time like the present to begin this process. So why not get started today? The easiest way to do so is by taking a closer look at the resources on Seasons.