Find more resources in your city!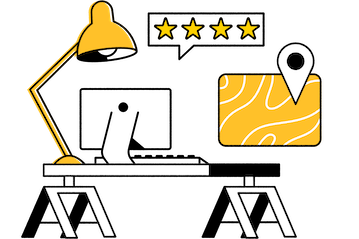 Start Exploring
Should your business be here?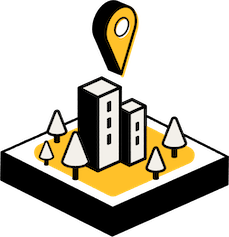 Add your business
What should caregivers in New Orleans know about the rate of elder abuse in the state?
A New Orleans care manager is a geriatrics expert, often a social worker or nurse, who is able to navigate the senior care system on behalf of an elderly person. They can assess the needs of an individual and then set up a senior care plan that meets those needs. They can also monitor progress along the way, making any changes as necessary. One potential issue they have to look out for is elder abuse. Here are some Louisiana elder abuse statistics:
If any kind of abuse should occur to a senior, a GCM can be there to advocate for them, getting them out of the situation immediately and communicating with the proper government agencies, legal teams, and facilities to ensure that their rights are honored. Always vet everyone you put in contact with a senior, including a prospective GCM, and check their references and credentials.
How can a geriatric care manager in New Orleans help you navigate declining senior care staff?
As more Americans reach advanced ages, there will be greater demand on the senior care system. This is expected to result in a decline of the number of care workers available per senior. Here is what that decline is expected to look like as the next several decades play out:
Having the support of a New Orleans care manager as this decline takes place can help protect the senior in your life from a drop in the quality of their care. GCMs know how to navigate the system, and they can use their knowledge of the local market to identify the best facilities and providers to keep the quality of care as high as possible.
How can I find a high-quality, compassionate geriatric care manager in New Orleans?
When you are ready to find a geriatric care manager in New Orleans, you will need to find a match based on the elderly person's unique set of circumstances. For example, you will need to make sure that a prospective GCM has experience coordinating care for those with cognitive conditions if the senior has Alzheimer's or another form of dementia. You will also want to make sure that the senior develops a level of trust with the GCM, so you will want to give them a chance to get to know each other and develop a rapport.
There is a lot to think about, which is why Seasons put together this guide for selecting geriatric care management. Our guide will help you manage the process of selecting a GCM, including what factors to consider, what questions to ask, and how to talk to a senior about entrusting their care decisions to an expert.
New Orleans's best geriatric care managers
A geriatric care manager in New Orleans can be an excellent way for you to help the senior that you care for to get the best support possible. Drawing on their expertise, a GCM can improve outcomes for seniors by making sure they have the right accommodations. Get started finding a GCM by looking through our listings today.