Find more resources in your city!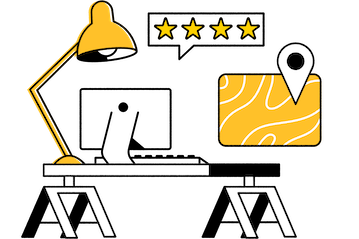 Start Exploring
Should your business be here?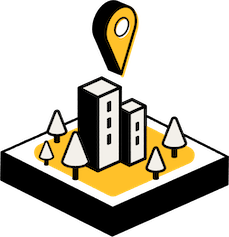 Add your business
What should caregivers in Madison know about the rate of elder abuse in the state?
Elder abuse impacts as many as five million Americans every year. It's a problem in Wisconsin as well, as you'll see below. But it can be challenging for families to spot the signs of abuse as they're occurring. This can lead to older adults suffering at the hands of abusers for much longer than anyone should have to.
Hiring a care manager in Madison can help protect your senior from abuse and fraud. A care manager can watch over their finances and caregivers while looking out for common signs of abuse and fraud. Having access to this kind of support can significantly decrease the likelihood that your loved one experiences elder abuse.
How can a geriatric care manager in Madison help you navigate declining senior care staff?
Research shows that the number of professional senior caregivers is declining. This can make it challenging for families in Madison to find high-quality caregivers to look after their loved ones. Working with a care manager in Madison can help your family deal with this problem by helping you find and hire the best caregivers for your loved one.
Your Madison care manager should be extremely connected to the local caregiving community. They should know all of the local resources that are available to your loved one and will have a keen understanding of the top professional caregivers in the region who can provide your senior with all of the different kinds of support they may need.
How can I find a high-quality, compassionate geriatric care manager in Madison?
If you're interested in hiring a geriatric care manager in Madison, the next step is finding the right fit for your loved one and family. You can begin this process by putting together a list of the features that you'd want your ideal care manager to possess. Your list could include details about:
Experience, certifications, and education
Areas of expertise
Pricing
Personality
And more
You can use your list to zero in on the best local providers for your needs. Then, you can start meeting with them in person to get the information you need to make a final decision. As you go through this process, it'll also be helpful to ask for referrals from current clients so that you have a better sense of what working with each candidate would be like. If you'd like more detailed instructions for this process, we've put together this comprehensive guide on choosing a geriatric care manager that should help.
Madison's best geriatric care managers
Your older adult has spent a lifetime getting ready to enjoy their golden years. Now that they're here, you want to make sure that they have all of the different kinds of care and support they need to make that happen. Hiring a care manager makes this much easier to do since they can use their expertise to help your loved one receive better care.
So why wait? Take the first step by checking out the free resources on Seasons today.