Find more resources in your city!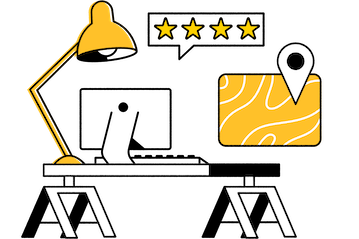 Start Exploring
Should your business be here?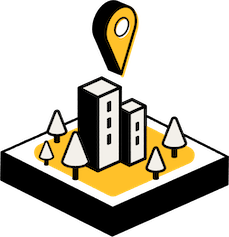 Add your business
What should caregivers in Lubbock know about the rate of elder abuse in the state?
One fear many people have for their elderly loved ones is that a caregiver or even another family member will commit abuse of some sort, whether physical, mental, or financial. This is not an unreasonable fear, considering how often it happens. The information below indicates how many cases of elder abuse were reported in Texas in a year compared to how many would be expected based on the national average. Sadly, it is believed that many more cases of elder abuse happen each year that are not ever reported.
One of the reasons some seniors don't report when someone abuses them is that they don't feel like they have anybody they can talk to about it. With a Lubbock care manager, they have somebody who has their back and who they can talk to if they feel they are being harmed or taken advantage of. In fact, a predator who knows that your loved one is being cared for by a care manager in Lubbock may decide not to abuse them in the first place, knowing that they are not as vulnerable as some seniors are.
How can a geriatric care manager in Lubbock help you navigate declining senior care staff?
When you see the information below, which indicates how many healthcare workers there are for the elderly population, you can see that the number is declining on a regular basis and that it doesn't seem like it will be stopping any time soon. It can be difficult for your loved one to get the attention they need as quickly as they need it if they are trying on their own. Even if you are able to help them, it can be hard to manage phone calls to medical providers in the middle of your work day.
On the other hand, when you have a dedicated Lubbock care manager on the job, they can get your loved one into the specialists they need to see when they need to see them. With their medical contacts and persistence, you can be sure your loved one will have the top care they deserve. And the geriatric care manager (GCM) can keep all of the appointments and medical information coordinated and at hand as needed.
How can I find a high-quality, compassionate geriatric care manager in Lubbock?
Aside from having the proper qualifications, the most important quality in a GCM is that your loved one and your family like them and get along well with them. They will be in contact with your aging loved one for a lot of hours and they will likely be present for some personal, emotional family scenes. It's essential that everyone in the family feels comfortable with the GCM.
As you are searching for a GCM, you should check recent references to make sure they are reliable and effective. To learn more about the kind of tasks a care manager in Lubbock can perform and how to find the right GCM for your family, consult our comprehensive guide to choosing a geriatric care manager.
Lubbock's best geriatric care managers
A geriatric care manager knows how to support your loved one in the ways they most need. They are also there to support your family members in times of crisis. They can help manage medical logistics, locate community resources, and provide daily assistance. To start searching for your loved one's geriatric care manager in Lubbock, use our listings today.