Find more resources in your city!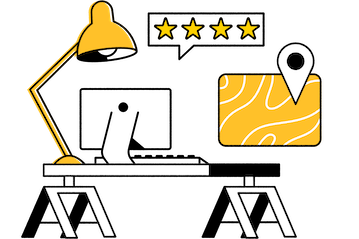 Start Exploring
Should your business be here?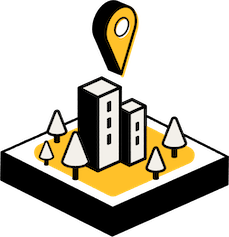 Add your business
What should caregivers in Los Angeles know about the rate of elder abuse in the state?
A Los Angeles care manager will monitor the well-being of an elderly person, first assessing what their needs are and then setting up the proper services. Along the way, they will make sure that the care plan is working, and they will keep an eye out for any changes that are needed. One area they keep an eye out for is elder abuse. Here is some information on the prevalence of elder abuse in California:
If something unfortunate ever happens with the senior in your care, a GCM can advocate for them to get them out of the situation and protect their rights. A care manager in Los Angeles can report abuse, communicate with facilities and government agencies, and take other steps to seek justice. Always check out a prospective GCM's credentials and talk to their references to be sure that you find them trustworthy should the need for elder abuse protection arise.
What services do geriatric care managers in Los Angeles provide?
A care manager in Los Angeles can perform many duties, and those may differ from one GCM to another. Typically, a GCM will be there to identify what is needed for a senior and then coordinate their care plan, ensuring that the plan is carried out properly. They may also occasionally perform some other services. Here are some of the common services a GCM may provide:
What services do geriatric care managers provide?
Crisis management (for crises like emergency hospitalization)
Coordinate medical services
Filling in for family caregivers at doctor appointments
Make home visits and suggest needed services
Locating community resources
Moderating or solving family disputes
Part of the value of a Los Angeles care manager is that they are an expert in aging and senior care, and they can draw on their knowledge and expertise to make more informed decisions than a typical informal caregiver may be able to. Whether they are monitoring a senior's well-being or advocating for them with a facility, their experience can help an elderly person enjoy better care outcomes.
How can I find a high-quality, compassionate geriatric care manager in Los Angeles?
When you're looking for a geriatric care manager in Los Angeles, there is a lot you must consider to be sure that you find a good match for the senior in your life. Every situation is a little bit different, and you will need a GCM who has the right knowledge and experience to meet the senior's unique needs. If the senior has a chronic medical condition or dementia, for example, you should find a GCM who knows how to coordinate care for these issues.
To help in the process of locating a good fit for your elderly loved one, we have put together a guide for choosing a geriatric care manager. This guide gives additional information on factors you should consider, ways to talk to the senior about entrusting their care to a GCM, and questions to ask of a prospective GCM.
Los Angeles's best geriatric care managers
A Los Angeles care manager can be extremely beneficial to both the caregiver and the senior they are caring for. By drawing on their knowledge and expertise of aging, senior care, and the local market, a GCM can often make better decisions for a senior than the informal caregiver may be able to. Get started finding your GCM by looking through our listings today.