Find more resources in your city!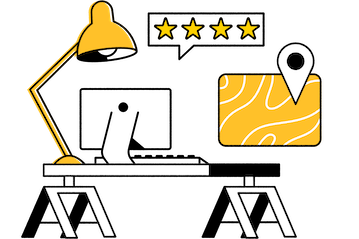 Start Exploring
Should your business be here?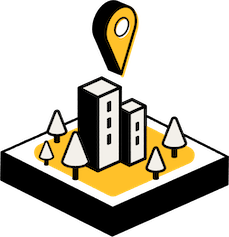 Add your business
What should caregivers in Lexington know about the rate of elder abuse in the state?
Elder abuse is a significant problem in the United States. We've included data below to highlight this. Whether you believe that your loved one is at risk or not, you can never truly know the intentions of the people that you hire to look after them. This is why it's important to watch over your senior and look out for signs of abuse on a consistent basis.
A Lexington care manager can help you look after your loved one to ensure they're not experiencing any kind of fraud or abuse. These professionals know the signs of elder abuse and will be able to spot them early. This may not eliminate the risk of abuse entirely, but it will certainly help you discover and stop mistreatment faster than you would've been able to do otherwise.
What services do geriatric care managers in Lexington provide?
Hiring a care manager is different than hiring other kinds of senior caregivers. This is because a geriatric care manager in Lexington specializes in many different fields, as you'll see below. It means that you won't just be getting help with one aspect of your senior's care plan; you'll be getting help with all of it — and you won't need to make multiple hires to do so.
What services do geriatric care managers provide?
Crisis management (for crises like emergency hospitalization)
Coordinate medical services
Filling in for family caregivers at doctor appointments
Make home visits and suggest needed services
Locating community resources
Moderating or solving family disputes
Your family may not have an immediate crisis to deal with or a need to solve any family disputes right away. But you never know what will happen in the future. And if events like these occur, you want someone that you can reach out to and rely on to help you solve the problem in the best way possible. That's just one thing a care manager in Lexington can do for you.
How can I find a high-quality, compassionate geriatric care manager in Lexington?
Finding the right care manager in Lexington will take some research. But you can start by sitting down and considering the main benefits that you hope to find in a care manager.
For example, you might need to find a care manager who offers affordable services. Or, perhaps you're interested in locating a manager who specializes in a certain skill, such as the coordination of care for chronic conditions. The more specific you can be about what you want, the easier it will be for you to narrow down your options to a more manageable level.
Once you've done that, you can sit down with your finalists to get input from your senior and make a final decision. We've also put together a comprehensive guide on choosing a geriatric care manager to help if you're looking for more information.
Lexington's best geriatric care managers
Your senior deserves to age in peace, dignity, and happiness — no matter what that means for them. A care manager can help you make sure that you provide that experience to your loved one. So why not get started? You can take the first step toward finding your ideal care manager by taking a closer look at the resources on Seasons today.