Find more resources in your city!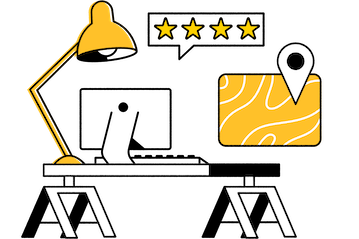 Start Exploring
Should your business be here?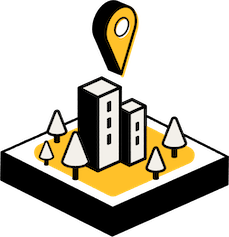 Add your business
What should caregivers in Lansing know about the rate of elder abuse in the state?
According to a 2020 report, there were about 6,400 reports of elder abuse in Michigan. This is higher than the national average, and it highlights the severity of the issue in the state. Remember, elder abuse can come in many forms, and it can include financial fraud and scams. This means that if your senior spends long periods of time completely unsupervised, they could easily end up losing their life savings.
The good news is that a care manager in Lansing can keep a watchful eye on your senior, ensuring that no one takes advantage of them while your back is turned. These individuals often have decades of experience under their belt, and they may be well aware of the various tricks abusers try to use.
What services do geriatric care managers in Lansing provide?
According to the NIH, one of the most important services that a care manager in Lansing provides is a quick response to emergency medical situations. If caregivers aren't available to make important decisions about your senior's healthcare in an emergency situation, a care manager in Lansing can quickly step in and make difficult choices on your behalf. Remember, time is of the essence in these situations.
What services do geriatric care managers provide?
Crisis management (for crises like emergency hospitalization)
Coordinate medical services
Filling in for family caregivers at doctor appointments
Make home visits and suggest needed services
Locating community resources
Moderating or solving family disputes
That being said, one of the most important benefits of a Lansing care manager is their ability to customize their services to meet your specific needs. Instead of using a "one-size-fits-all" approach, they can listen carefully to your family's concerns — whether you're simply looking for someone to attend doctors appointments with your seniors, or whether you need help finding the best healthcare solutions in nearby Jackson.
How can I find a high-quality, compassionate geriatric care manager in Lansing?
While the cost of a Lansing care manager is an important consideration, it shouldn't be your only consideration. After all, the best care managers can actually save you considerable sums in the long run by helping you choose more effective medical treatments that are also more affordable. They can also detect fraud before it drains away your senior's life savings — protecting your family's inheritance in the process.
You might want to choose someone with many years of experience — perhaps with a background in gerontology or nursing. Many care managers have a credential known as Certified Geriatric Care Manager (CGCM), which is offered by the International Commission on Health Care Certification (ICHCC). This might be something to look out for. Of course, you can also rely on Seasons for many free Lansing geriatric care manager resources, such as our comprehensive guide to choosing a geriatric care manager.
Lansing's best geriatric care managers
Meet with a geriatric care manager, and you can get a sense of how these professionals might be able to assist your family. After this initial meeting, you might feel much more optimistic about your responsibilities as a caregiver. Remember, there is always help available if you need it, and Seasons provides listings that make it easy to locate nearby service providers.