Find more resources in your city!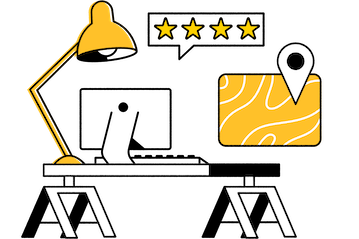 Start Exploring
Should your business be here?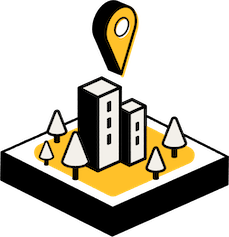 Add your business
What should caregivers in Lafayette know about the rate of elder abuse in the state?
Unfortunately, elder abuse is far more prevalent than you'd like to think. Seniors are especially vulnerable to abuse and mistreatment of all kinds and their perpetrators are often people close to them or that they trust with their care. The statistics below offer some helpful insight into the realities of elder abuse in the state of Louisiana:
A geriatric care manager in Lafayette will have the expertise and experience to identify signs of abuse and step in to intervene if necessary. They can also monitor the care your older loved one is receiving and advise on steps that can be taken to make them less vulnerable to abuse, neglect, and mistreatment.
How does caregiving affect family and friends who support loved ones in Lafayette?
No matter how much you love your senior and how committed you are to taking care of them, it doesn't change the fact that caregiving is challenging and time-consuming. Research shows that informal caregiving takes a significant toll on the lives and well-being of those who shoulder the many responsibilities that come with caring for an aging senior.
Many informal caregivers make sacrifices in order to provide care
Had to give up a hobby or activity they enjoy
Had less time to sleep
You had less time with your children
Ensuring that your senior gets the best possible care does not have to come at the cost of your health, career, and personal relationships. A Lafayette care manager can take over some of your caregiving responsibilities, freeing up some much-needed time for you to spend on the people and activities that are just as important to you.
How can I find a high-quality, compassionate geriatric care manager in Lafayette?
One of the best ways to ensure that your senior can grow old and safely age in place with the dignity and respect that they deserve is by hiring a qualified geriatric care manager in Lafayette. A care manager can help your senior to remain independent and self-sufficient for as long as possible, while also providing you with respite for your caregiving responsibilities so that you don't end up suffering from caregiver burnout. Make sure to verify any potential care manager's qualifications and check their references. It's also a good idea to ask about their experience working in the community, as well as the services offered, and the costs involved. A good care manager will have a wealth of knowledge and experience in the community they work in and will be familiar with service providers in the area. For more information, have a look at our comprehensive guide to choosing a geriatric care manager.
Lafayette's best geriatric care managers
Here at Seasons, we know how important your senior's safety and well-being are. That's why you can count on us to guide and support you in your search for the best care manager in Lafayette to accommodate the needs and circumstances of your older loved one. Check out our listings today to ensure that your senior stays safe and independent while aging in place.