Find more resources in your city!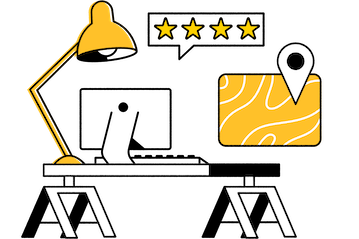 Start Exploring
Should your business be here?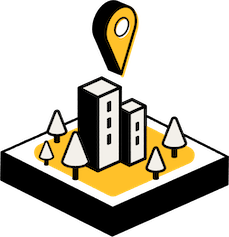 Add your business
What should caregivers in Kansas City know about the rate of elder abuse in the state?
Everybody has a responsibility to do whatever they can to prevent elder fraud, so you should always speak up if you think your loved one has been victimized. That said, an experienced Kansas City care manager can spot signs that you might miss, so working with a GCM is one of the best things you can do to protect your loved one.
How does having a geriatric care manager affect seniors' care in Kansas City and beyond?
Most of us tend to think of caregiving as directly providing service to somebody. For example, you might think of a nursing aide helping with your loved one's prescription medications or a driving service getting your senior to a doctor's appointment. A Kansas City care manager might not have that type of active role, but the care they provide can still make a big difference. Check out what working with a GCM could do for your loved one:
Fewer emergency room admissions
Fewer hospitalizations
Fewer hospitalizations within 30 days
Additionally, a care manager in Kansas City can provide peace of mind knowing that somebody is coordinating all of the care your loved one needs, mediating family disputes, and responding to emergencies. Most importantly, GCMs give family members a single point of contact for any questions they have regarding their loved one's care.
How can I find a high-quality, compassionate geriatric care manager in Kansas City?
We're not going to lie: a lot of work goes into finding a great geriatric care manager in Kansas City. First, you need to verify that any GCM you're considering is an expert in coordinating care for seniors like your loved one. A candidate who specializes in care for patients exhibiting signs of cognitive decline might not be the best fit for your loved one if they are struggling with mobility issues. You also have to consider your budget, especially since Medicare, Medicaid, and private health insurance generally won't pay for GCMs. Finally, your loved one has to feel comfortable talking to their GCM about sensitive issues.
Our comprehensive guide to finding a GCM includes all of the info you need, so you don't have to do all of this research alone. If you want to know which questions to ask during the interview process or when to involve a GCM in your loved one's care, we have you covered.
Kansas City's best geriatric care managers
Geriatric care might not crack your top-10 list of topics to talk about, but pretending your loved one couldn't benefit from a professional advocate and care coordinator just means that they won't get the support they need. Seasons offers free Kansas City geriatric care manager resources to help you find a great GCM, so please use them to help your loved one make the most of their golden years.