Find more resources in your city!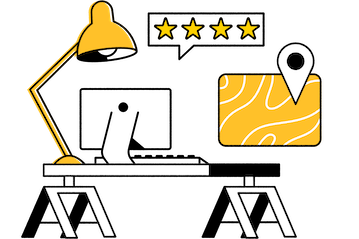 Start Exploring
Should your business be here?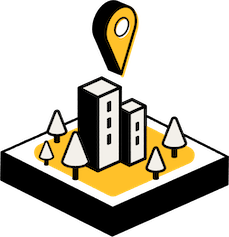 Add your business
What should caregivers in Jacksonville know about the rate of elder abuse in the state?
A Jacksonville care manager focuses on what's best for seniors by assessing their needs and coordinating care to meet them. They will also monitor a senior over time to make sure that their senior care plan is working. This includes watching out for any problems such as the signs and symptoms of elder abuse. Here are some Florida elder abuse statistics:
Elder abuse can be a real risk, and having a care manager in Jacksonville as an advocate can make sure a senior gets help should something unfortunate happen. As an expert in senior care issues, a GCM can identify some signs that may not be as obvious to an informal caregiver. To cover your bases in protection against elder abuse, make sure you also consider the credentials of a potential GCM, and be sure to check with their references.
How many caregivers in Jacksonville and others across the US struggle to coordinate care?
Part of what makes a geriatric care manager in Jacksonville so valuable to caregivers is the fact that they have knowledge about senior care services and experience in coordinating that care to ensure that the senior is getting the support that they need. This can be harder than it might sound, as respondents of a recent survey have indicated:
Rather than trying to figure this out for yourself on behalf of an elderly person that you care about, you can allow a GCM to draw upon their skills and make sure the senior in your life has everything they need. This is just one of many ways in which a Jacksonville care manager can be such a valuable asset in a senior care plan.
How can I find a high-quality, compassionate geriatric care manager in Jacksonville?
Now that you are ready to find a geriatric care manager in Jacksonville, you need to find one that will be a good fit for the senior in your care. There are many considerations, such as making sure a GCM has experience coordinating care for seniors with any particular medical or cognitive issues the senior in your care might have. You also want to ensure that the senior feels positive about the GCM and is willing to trust them to make decisions about their care.
To help you find a GCM who is right for your needs, we have compiled a guide for finding geriatric care management. This guide dives deeper into the factors you will want to consider about a prospective GCM, questions you can ask them, and ways to talk to seniors about implementing a GCM in their care plan.
Jacksonville's best geriatric care managers
A care manager in Jacksonville can make a big difference for seniors. Drawing upon their ability to assess needs and coordinate care, as well as their experience with local providers, they can set seniors up with the best possible care. They can also continually monitor the care plan and make changes as needed. Get started with a Jacksonville care manager by looking through our listings today.