Find more resources in your city!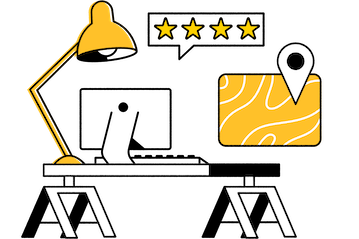 Start Exploring
Should your business be here?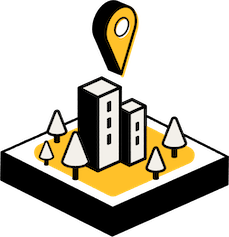 Add your business
What should caregivers in Grand Rapids know about the rate of elder abuse in the state?
Senior citizens are often easy targets for abuse, particularly as they grow older and become dependent on others for care. While the numbers for the state of Michigan might not be on the higher end of elder exploitation and abuse cases, it is still crucial to be proactive about keeping your senior safe. Here are some figures on elder abuse in Michigan:
One of the many things that a care manager in Grand Rapids can assist with is monitoring the standard of care your loved one receives and investigating should there be any suspicion that they are being harmed or mistreated. They can provide guidance and resources, as well as step in should anything happen. This means you will have peace of mind as you take care of your other responsibilities, knowing that your senior is safe and happy.
How does caregiving affect family and friends who support loved ones in Grand Rapids?
We know how much it means to caregivers to be able to care for seniors at one of the most vulnerable stages of their lives. We also know that the role of caregiver takes a significant toll on the finances, health, and personal and professional lives of those in it. Many informal caregivers have to sacrifice self-care and family time in order to ensure their seniors are taken care of.
Many informal caregivers make sacrifices in order to provide care
Had to give up a hobby or activity they enjoy
Had less time to sleep
Had less time with their children
A qualified care manager in Grand Rapids can assist with a wide range of geriatric care services to ease the burden of caregiving. This includes services such as arranging respite care to give caregivers a much-needed breather, as well as scheduling medical appointments and even accompanying seniors there if necessary.
How can I find a high-quality, compassionate geriatric care manager in Grand Rapids?
A good place to start looking for a care manager in Grand Rapids is with the listings provided above. Seasons offers free Grand Rapids geriatric care manager resources to help you find the right person to provide your loved one with the expert care they deserve. Our geriatric care manager reviews can give you some valuable insights from others in your shoes while you are making this important decision. We know that ensuring that your cherished senior gets the highest standard of care available is what's most important to you. But there is no need to sacrifice your health and wellbeing in order to achieve that. Find out how in our comprehensive guide on choosing a geriatric care manager.
Grand Rapids' best geriatric care managers
A geriatric care manager can offer a host of services to not only ensure that your loved one's needs are well taken care of, but also that you have less stress and can spread out your responsibilities. This means more quality time with your senior as well as a richer and more connected life for everyone involved. Read through our reviews for a geriatric care manager in Grand Rapids today to help you find the right person for the job.