Find more resources in your city!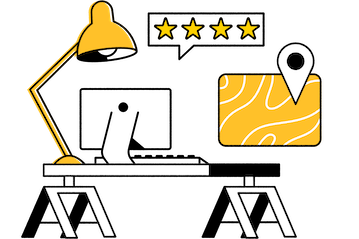 Start Exploring
Should your business be here?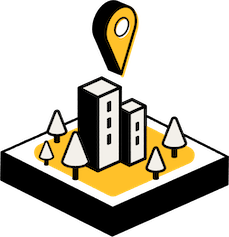 Add your business
What should caregivers in Fort Myers know about the rate of elder abuse in the state?
One concern that a Fort Myers care manager can help alleviate is the possibility of your elderly relative being abused or taken advantage of by caregivers, whether that's other relatives or professionals who care for them. A GCM will pay close attention to all aspects of your loved one's care and they will be the first to notice if there is something wrong going on. Below you can see the number of elder abuse cases reported in Florida in a year alongside the number of cases that would be expected considering the national average.
The fact that Florida's reported abuse numbers are higher than the national average is all the evidence you need that a care manager in Fort Myers or Naples can benefit your loved one immensely. Not only are they the frontline defense if somebody were to take advantage of or abuse the senior in your life, but the fact that they are on the job could itself potentially deter predators who know that your loved one is well cared for and not as vulnerable as a senior who is alone.
How does having a geriatric care manager affect seniors' care in Fort Myers and beyond?
There are many benefits to having a care manager in Fort Myers. These include professional crisis management, coordination of all of the senior's needs, and the ability for you and your family to enjoy your time with your loved one because you know they are being taken care of properly. Another benefit, as the information below indicates, is that seniors with GCMs have fewer hospitalizations.
Seniors who receive care by specially trained geriatric care managers, had reduced hospitalizations.
Fewer emergency room admissions
Fewer hospitalizations
Fewer hospitalizations within 30 days
It makes sense. If a senior is being monitored regularly by a geriatric care manager, they are far less likely to end up in the emergency room because any emergent conditions can be dealt with in their regular clinic with their primary care doctor before it becomes an emergency. Furthermore, some of the treatments that might land a senior in the hospital without care management could be done in the home with the guidance of a GCM. The bottom line is, your senior is much better off in the hands of a geriatric care manager in Fort Myers.
How can I find a high-quality, compassionate geriatric care manager in Fort Myers?
Hiring a GCM can be an emotional decision for all family members. Sometimes, family members are not in agreement on whether to take the step. They may have financial concerns or be worried that they are shifting their responsibility to a stranger. But the fact is, it is a highly responsible choice to make to hire a GCM for your aging loved one. While it's true that insurance and Medicare don't usually cover the cost of a geriatric care manager, the money spent is well worth it to see your loved one be able to age in place with dignity and independence. In addition, a caring GCM can work with the family to mediate disputes about the senior's care, so even when the family disagrees, a GCM can be extremely helpful.
There are many questions to ask yourself about when and how to choose a Naples or Fort Myers care manager for your loved one. If you're dealing with these types of questions, check out our comprehensive guide to choosing a geriatric care manager.
Fort Myers's best geriatric care managers
A qualified GCM offers the senior in your life the specialized support that they need. The GCM takes the lead in managing medical logistics, finding community resources, and more. If you're ready to take the next step toward finding a GCM for your loved one, review our free Fort Myers geriatric care manager resources above to get started.