Find more resources in your city!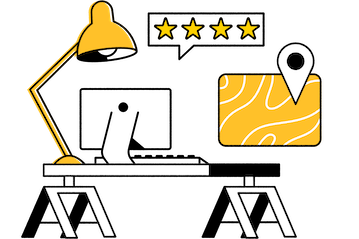 Start Exploring
Should your business be here?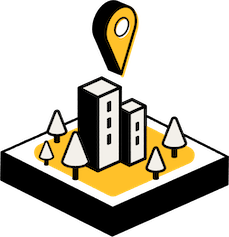 Add your business
What should caregivers in Erie know about the rate of elder abuse in the state?
Most people are aware of the existence of elder abuse but assume that it's something other people's elderly loved ones have to be wary of. The sad truth is that financial fraudsters will target any senior. The statistics below compare the number of elder fraud cases reported in Pennsylvania to the expected number of reports based on the state's senior population:
The actual numbers are likely worse than they appear since elder fraud is frequently underreported. A geriatric care manager in Erie can help protect your older adult by sharing red flags that indicate a potential scam and monitoring their accounts for any unexplained transactions. Should your senior be victimized, their GCM can also step in to try and recover lost funds.
How do seniors in the U. S. and Erie feel about support for chronic conditions?
Many older adults have chronic medical conditions dramatically affecting the types of care they need, and sadly, their doctors aren't always on the same page when it comes to providing it. The following AARP survey reveals that approximately one-fifth of seniors with chronic conditions feel their health has been adversely affected by a lack of communication:
An AARP survey of persons with chronic conditions found coordination of care issues
Feel that their health care providers did not communicate well with each other
Believe that this had had a negative impact on their health
Cite a lack of coordination in their care transitions
An Erie care manager can act as an advocate for your older adult, ensuring that all of their doctors are aware of what their other doctors are doing. If that isn't enough, a GCM can also ask all of your older loved one's physicians to run everything by them so one person knows what's going on at all times.
How can I find a high-quality, compassionate geriatric care manager in Erie?
Determining whether your senior needs a geriatric care manager in Erie can be challenging since there isn't any set point. While many families hire a GCM for crisis management purposes, having a professional coordinate a senior's care is also very valuable if family members aren't local and if there's a lot of care to consider. It's better to bring in a GCM too early rather than too late to ensure that your older adult is prepared for whatever the future may hold.
Finding the right person begins by thinking about your senior's needs. If they have a chronic medical condition such as hypertension, you should look for someone who has experience with it. Likewise, we recommend conducting interviews to evaluate each candidate's communication skills. Insurance generally doesn't cover GCM services, so be sure to understand what the total cost will be before signing anything. Our comprehensive guide on finding a geriatric care manager provides further info.
Erie's best geriatric care managers
Senior care can get complex, and there's nothing wrong with admitting that you might not be able to handle everything yourself. A GCM brings outstanding communication skills and senior care expertise to the table to ensure that any gaps in your elderly loved one's care are filled immediately. Seasons provides free Erie geriatric care manager resources to help you find a great GCM, so why not read through them right now?