Find more resources in your city!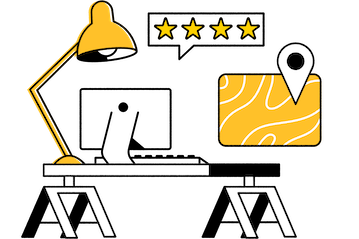 Start Exploring
Should your business be here?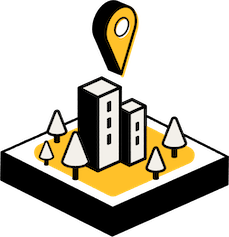 Add your business
What should caregivers in Columbia know about the rate of elder abuse in the state?
Elder abuse in South Carolina isn't as big of a problem as it is elsewhere in the country, as you'll see below. But even one case of senior abuse is too much, and you don't want to risk it happening to your loved one if you can take action to protect them.
A geriatric care manager in Columbia can help to protect your loved one from abuse in a few ways. First, they can act as a single point of contact that your loved one can reach out to whenever they feel they're being mistreated. Additionally, your senior's care manager will watch over them, serving as a second set of eyes to spot abuse so that you don't have to worry about doing it all on your own.
How does caregiving affect family and friends who support loved ones in Columbia?
It often becomes the family's responsibility to look after an older loved one. But, as you'll see below, this can be extremely draining. You shouldn't have to give up hobbies, other relationships, or your health just to ensure that an older loved one in your life has all of the care that they need.
Many informal caregivers make sacrifices in order to provide care
Had to give up a hobby or activity they enjoy
Had less time to sleep
You had less time with your children
A care manager in Columbia can take over a lot of the responsibilities you currently manage. They can support your senior with transportation, scheduling appointments, and pretty much every other aspect of your senior's care plan as well. This doesn't just free up time for you, either. It also ensures that your loved one has an expert working on their behalf, which could result in them receiving superior forms of care.
How can I find a high-quality, compassionate geriatric care manager in Columbia?
If you're ready to find a care manager in Columbia, take a second to think about all of the features that you would like one to have. For example, your list might include details about:
Qualifications and experiences
Areas of expertise
Pricing
Proximity to your senior's home
You'll also want to give your loved one the opportunity to speak with a care manager before you make a hiring decision to ensure the two get along. It can even be helpful to ask for references from existing clients to see what they have to say about the care managers that you're considering.
We've also put together a comprehensive guide on choosing a geriatric care manager that you can use to get more detailed guidance.
Columbia's best geriatric care managers
Hiring a Columbia care manager can help your senior get more enjoyment out of their golden years. A care manager will ensure that they have access to all of the different kinds of support that they need. They'll also watch over your loved one to ensure they're not being taken advantage of financially or abused in any way. This can free up more of your time to focus on other meaningful parts of your life.
There's no time like the present to begin doing some research and figuring out which care manager could be right for your loved one. You can use the resources on Seasons to get started.