Find more resources in your city!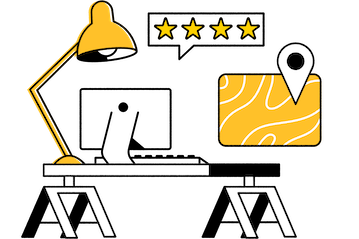 Start Exploring
Should your business be here?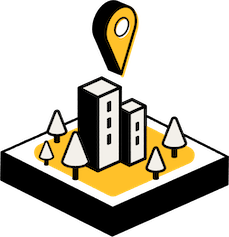 Add your business
What should caregivers in Champaign know about the rate of elder abuse in the state?
One way a Champaign care manager can help your loved one is by making sure they are not being abused or taken advantage of by the various caregivers that are involved in their life. Below you can see how many annual reports of elder abuse there are in Illinois compared to how many would be expected considering the national average.
Fortunately, Illinois has a lower rate of reported elderly abuse than the national average. But that's no reason to let down your guard. It's important to note that there is probably far more elder abuse that doesn't get reported due to fear, embarrassment, or lack of support. When your loved one has a care manager in Champaign, Decatur, or Springfield, they have the support they need from a specialized individual to whom they can talk to about anybody who is treating them poorly.
What services do geriatric care managers in Champaign provide?
A care manager in Champaign can provide a number of services that you might not expect. Many care managers come into a senior's life at a time of crisis, but that's not how it has to be. Below is a partial list of all the services good geriatric care managers (GCMs) can provide.
What services do geriatric care managers provide?
Crisis management (for crises like emergency hospitalization)
Coordinate medical services
Filling in for family caregivers at doctor appointments
Make home visits and suggest needed services
Locating community resources
Moderating or solving family disputes
There are a number of hands-on services a geriatric care manager in Champaign can provide in addition to managing all of your senior's needs. When it comes to medical appointments, senior meal delivery services, estate planning services, pet care, and more, you can see why using a GCM can benefit not only the senior involved, but the family members as well.
How can I find a high-quality, compassionate geriatric care manager in Champaign?
It can be an emotional decision to begin working with a Decatur, Springfield, or Champaign care manager. It's hard to admit that you're not able to meet all of your loved one's needs on your own. But in hiring a GCM, you are actually doing the best thing you can to meet all of your senior's needs.
One thing to note about GCMs is that you will likely have to pay out of pocket since insurance companies and Medicare don't generally cover such a service. This can potentially cause disagreements between your family members, which is understandable. But you have to do what you know is best for your loved one and getting a GCM on board can help even with the disagreements between family members.
For more information on when and how to choose a GCM for your loved one, read our comprehensive guide to choosing a geriatric care manager.
Champaign's best geriatric care managers
A qualified geriatric care manager in the Decatur, Springfield, and Champaign area is an asset that benefits both your loved one, you, and your other family members. When this professional is in charge of managing your loved one's care, you are free to spend more quality time with the senior in your life rather than always worrying about the next appointment or spending your time driving them to various engagements. Check out our free Champaign geriatric care manager resources today to find the right GCM for your loved one.