Find more resources in your city!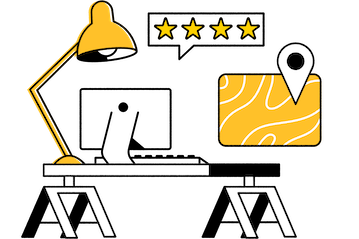 Start Exploring
Should your business be here?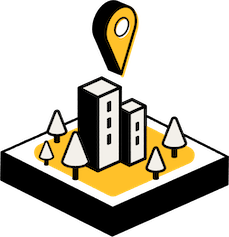 Add your business
What should caregivers in Boston know about the rate of elder abuse in the state?
Seniors are a vulnerable population, and seniors living alone are particularly susceptible to elder abuse. Elder abuse can take many forms, including things like financial fraud and emotional abuse that wouldn't leave much physical evidence. We would all like to think that elder abuse could never happen to our loved one, but data shows otherwise. Here is how prevalent elder abuse is in the state of Massachusetts:
You want to do everything in your power to ensure that your loved one doesn't become a statistic, and a care manager in Boston can help you do just that. A GCM acts as an advocate for seniors, ensuring that their rights are respected and their well-being protected. They can bridge the gap between government agencies and care providers and even guide your family through emotionally-charged conversations as you work toward a care plan.
What services do geriatric care managers in Boston provide?
What Services Do Geriatric Care Managers Provide?
Crisis management (for crises like emergency hospitalization)
Coordinate medical services
Filling in for family caregivers at doctor appointments
Make home visits and suggest needed services
Locating community resources
Moderating or solving family disputes
While most families turn to a care manager in Boston to help with their loved one's needs, many find that their GCM helps them just as much. Having somebody to turn to with any senior care questions you have can relieve stress. Of course, you also won't have to worry about the logistics associated with transitioning care or hiring qualified caretakers.
How can I find a high-quality, compassionate geriatric care manager in Boston?
Finding a great geriatric care manager in Manchester requires understanding your senior's particular needs and seeking to address them specifically. For example, you should look for a GCM who specializes in supporting patients with dementia if your loved one has been diagnosed with Alzheimer's. If your loved one has limited mobility due to a chronic medical condition, you should look for a GCM who has worked with seniors with similar limitations before. There is a lot to consider and nothing wrong with admitting that you might need a helping hand.
Seasons has created a comprehensive guide to finding a Boston care manager to help seniors and their families with every stage of the process. It provides guidance on everything from figuring out when your loved one needs a GCM to what questions to ask during the interview process.
Boston's best geriatric care managers
It can be difficult to delegate aspects of your loved one's care to somebody else, but a geriatric care manager in Boston can make life easier for you and your older adult. Seasons offers extensive free Boston geriatric care manager resources, so please use them to find a compassionate GCM for the senior in your life.