Find more resources in your city!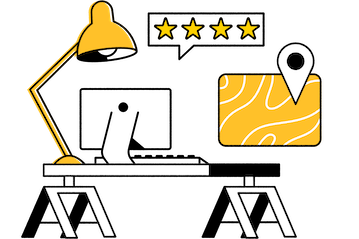 Start Exploring
Should your business be here?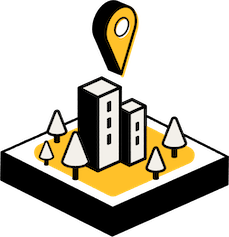 Add your business
What should caregivers in Bismarck know about the rate of elder abuse in the state?
Loved ones of older adults often fear that their seniors could be harmed or taken advantage of if they live alone or receive care from the wrong people. Unfortunately, their concerns are merited. The following data from Comparitech looks at reports of elder abuse among seniors living in North Dakota:
No one wants to learn that the older adult in their life has been harmed. A good way to help your senior avoid the emotional and physical trauma of elder abuse is to get the support of a qualified GCM. They can make sure that your loved one receives care from professionals with stellar reputations in their field. A Bismarck care manager can also watch your senior's financial transactions in the event that financial abuse is suspected. If your senior needs counseling or any other form of support, a GCM can coordinate this important care.
How can a geriatric care manager in Bismarck help you navigate declining senior care staff?
The health care industry has experienced worker declines in recent years. A study found that the health care field has seen a drop in health care workers of nearly 30% since February 2020. A lack of workers could make finding assistance for seniors difficult. In fact, the following data shows the percentage of health care providers that have experienced challenges with coordinating care for seniors:
Getting help from a reliable care manager in Bismarck can help fill the gaps left by declines in senior care staff. Busy health care providers might have a difficult time ensuring your loved one can get scheduled for important appointments, receive follow-up calls, and have other important health-related tasks performed on their behalf. A geriatric care manager in Bismarck can make sure your loved one's care needs are always in order.
How can I find a high-quality, compassionate geriatric care manager in Bismarck?
Finding the right care manager in Bismarck is an important task. You're essentially locating a professional you can trust to fill in for you and other loved ones in your senior's life. You want to make sure that they have a quality background as a GCM and also express compassion for your aging loved one.
As you begin your search for a skilled geriatric care manager in Bismarck, you'll want to look for individuals who can show proof of their years of experience. It's especially important that they have a background in the areas of assistance your senior needs. It's possible that your senior will pay out of pocket since most insurance companies (including Medicare and Medicaid) don't contribute to the cost of GCM services, so you'll want to shop around for good hourly rates as well.
You can learn more about when to know that your senior is in need of a GCM as well as how to select the right one by reading our comprehensive guide on choosing a geriatric care manager.
Bismarck's best geriatric care managers
As your senior grows older, they might need various types of support that could be difficult for family and friends to coordinate. A skilled Bismarck care manager can offer valuable assistance whether they're coordinating health care needs, finding community resources, managing crises, or helping to ensure everyday tasks are managed. Locate a care manager in Bismarck, Minot, or Dickinson for your senior today. Review our Bismarck geriatric care manager reviews to begin your search for the right GCM.