Find more resources in your city!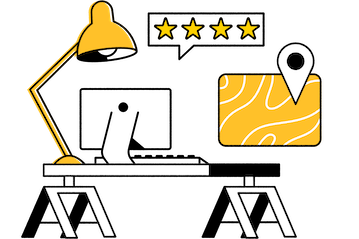 Start Exploring
Should your business be here?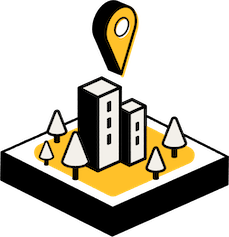 Add your business
What should caregivers in Birmingham know about the rate of elder abuse in the state?
A Birmingham care manager will be there to coordinate the care of the senior in your life, whether it's setting them up with memory care services or ensuring that they have access to healthy meals. On top of that, they are there to advocate for you and the older adult, including watching out for the risk of elder fraud and abuse. It's a very real problem, and the following chart will tell you more about the prevalence of elder abuse in Alabama:
When you have the support of a reliable and trustworthy Birmingham care manager, you will feel better knowing that an expert is watching out for your elderly loved one. But how do you make sure that you can trust your GCM? When you are considering a care manager in Birmingham, be sure to check on their credentials and references to verify the quality of their services.
How many caregivers in Birmingham and others across the US struggle to coordinate care?
As more baby boomers reach the need for senior care services, the complications of providing adequate assistance continue to grow. There are more and more providers, more different types of services, and a greater need for coordination to help everything run smoothly. Here are the results of a recent survey of healthcare providers on the difficulty of coordinating senior care:
Your geriatric care manager in Birmingham is there to make sure that care is properly coordinated for the senior in your life. They have the expertise to understand what your elderly loved one truly needs and how to advocate for them so that they can get it. This is part of what makes the service so valuable.
How can I find a high-quality, compassionate geriatric care manager in Birmingham?
Finding a geriatric care manager who is right for you and the elderly person in your life requires the proper consideration of multiple factors. Perhaps most importantly, you will want to make sure that your elderly loved feels like they can trust the GCM, so give them an opportunity to get to know each other before you make a decision. If the senior has dementia, Alzheimer's, or other cognitive or medical issues, you need to make sure that the GCM has the proper expertise to accommodate the particular set of needs that these conditions require. It can be a lot to keep track of while you are simultaneously juggling the emotional burden of potentially passing off responsibility for the well-being of your loved one to another person.
Seasons understands the challenges of finding proper care for the elderly adult in your life, which is why we put together a comprehensive guide for choosing a geriatric care manager. Our guide will help you navigate the process, cover all your bases, and ask the right questions so that you can select a GCM with confidence.
Birmingham's best geriatric care managers
A Birmingham care manager can be a major relief for caregivers and seniors alike, improving the coordination of senior care services and ensuring proper accommodations. The expertise of a GCM helps ensure the safety and security of elderly adults, giving caregivers peace of mind. Begin your search for a great care manager in Birmingham by looking through our listings today.