Find more resources in your city!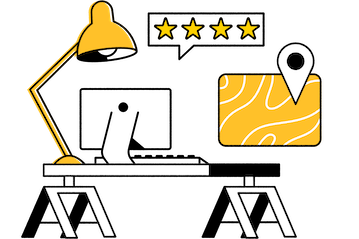 Start Exploring
Should your business be here?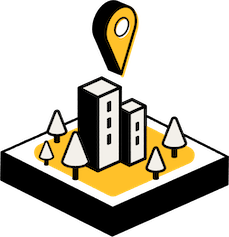 Add your business
What should caregivers in Baltimore know about the rate of elder abuse in the state?
A Baltimore care manager will be there to help you find the right senior care services, arrange medical appointments and transportation, and even make home visits to assess the needs the senior in your life has. It's their responsibility to act as the expert advisor and watch out for the senior's safety and security. This is no small feat, as elderly fraud and abuse are ever-present problems. Here is what the prevalence of elder abuse in Maryland looks like:
While a GCM is there to advocate for you and the senior in your life, you also need to be able to trust that they are looking out for your best interests. When you're considering a Baltimore care manager, be sure to look into their credentials and references. This can help provide you with peace of mind that they are advocating for what's best for you and your elderly loved one.
How does caregiving affect family and friends who support loved ones in Baltimore?
Let's face it: providing care to an elderly adult is a hard job. It's not unusual for it to interfere with your daily life, and at times it can get in the way of jobs and family responsibilities. Here is what respondents of a survey reported as consequences of senior caregiving:
Many informal caregivers make sacrifices in order to provide care
Had to give up a hobby or activity they enjoy
Had less time to sleep
Had less time with their children
A care manager in Baltimore can relieve you of many of the logistical and decision-making burdens to ensure that that the senior in your life has the proper accommodations. They will also talk to you and the senior about what they think are the right steps and why, help you plan for the future, and more.
How can I find a high-quality, compassionate geriatric care manager in Baltimore?
A Baltimore care manager is a great addition to a senior care plan, but you want to make sure that the GCM you find is the right fit for you and the senior in your life. To identify a great match, make sure that you take into consideration any specific medical or dementia-related issues the elderly adult is experiencing. You will want to make sure that any GCM you are considering has expertise in coordinating care for those needs. Since the GCM will also be talking to and making decisions for the older individual, you should give them a chance to get to know each other. If finding the right GCM for you sounds like a lot of work, that's because it can be.
At Seasons, we are committed to successful outcomes for caregivers and the seniors in their lives. We put together a comprehensive guide for choosing a GCM so you can account for all the factors that you need to consider, ask the right questions, and know how to talk to the senior and other interested parties who may want to have a say in the decision about choosing a geriatric care manager.
Baltimore's best geriatric care managers
A geriatric care manager in Baltimore can be an excellent addition to your loved one's care plan. Whether coordinating medical services, advocating for a senior's needs with another outsourced senior care service, or keeping tabs on finances, you will have peace of mind that your elderly loved one is in good hands when you find a reliable and trustworthy GCM. Take a look through our listings today.