Find more resources in your city!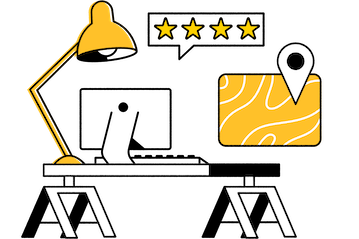 Start Exploring
Should your business be here?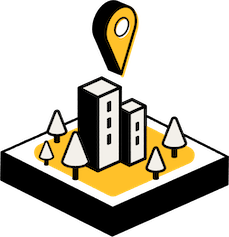 Add your business
What should caregivers in Augusta know about the rate of elder abuse in the state?
Elder abuse can take a variety of forms. Because seniors can be more isolated than other members of the population, their abuse tends to be underreported and difficult to notice. The support of a care manager can ensure that your senior has someone who is looking after their best interests. This data provides more information about elder abuse in Georgia.
Given that Georgia experiences significant amounts of elder abuse, the services of an Augusta care manager can be vital. By keeping an eye on your loved one's finances, living situation, and safety, they can help them avoid dangerous situations and react quickly if they suspect abuse. Not only that, but older adults who are more isolated can make easier targets for abuse. The attention of a care manager can help your loved one avoid abuse before it starts.
How does having a geriatric care manager affect seniors' care in Augusta and beyond?
One of the most valuable forms of support geriatric care managers can offer is simply attention. Regular contact with your loved one and an awareness of their situation can help a care manager spot problems early and act to address them. Likewise, their assistance can ensure that various aspects of your older adult's care, particularly medical care, are properly coordinated and that the relevant parties communicate effectively. The Journal of Geriatric Care Management offers more data about the benefits of this support.
Seniors who receive care by specially trained geriatric care managers, had reduced hospitalizations.
Fewer emergency room admissions
Fewer hospitalizations
Fewer hospitalizations within 30 days
An expert Augusta care manager works to take care of things and make your older adult's life easier, healthier, and safer. Your senior deserves a peaceful, dignified retirement, and not having to worry details for a laundry service or scheduling their next doctor's appointment can make it easier for them to rest.
How can I find a high-quality, compassionate geriatric care manager in Augusta?
Finding a care manager in Augusta or Aiken, SC, is less stressful if you give yourself some time. This means that there is great value in starting to look for one before it is strictly necessary. Your loved one can have a chance to meet with candidates and see if they seem trustworthy. When looking for a care manager in Augusta, make sure to ask for references and avoid any individual who cannot or will not provide them. Their references can give valuable information about a prospective care manager's competence, professionalism, and how they treat clients.
For more information about finding top-notch support for your older adult, check out our comprehensive guide on choosing a geriatric care manager. This guide offers more details about how working with a geriatric care manager works, how to look for one, and the factors to consider in your search.
Augusta's best geriatric care managers
Helping your loved one enjoy the retirement they deserve can take many forms. In some cases, a geriatric care manager in Augusta might be the best choice to ensure that your older adult has the support they need. You can enjoy greater peace of mind knowing that their needs are being seen to by an expert in geriatric care. Seasons can help you find an excellent care manager to assist your loved one.